The first convocation of the LNCT University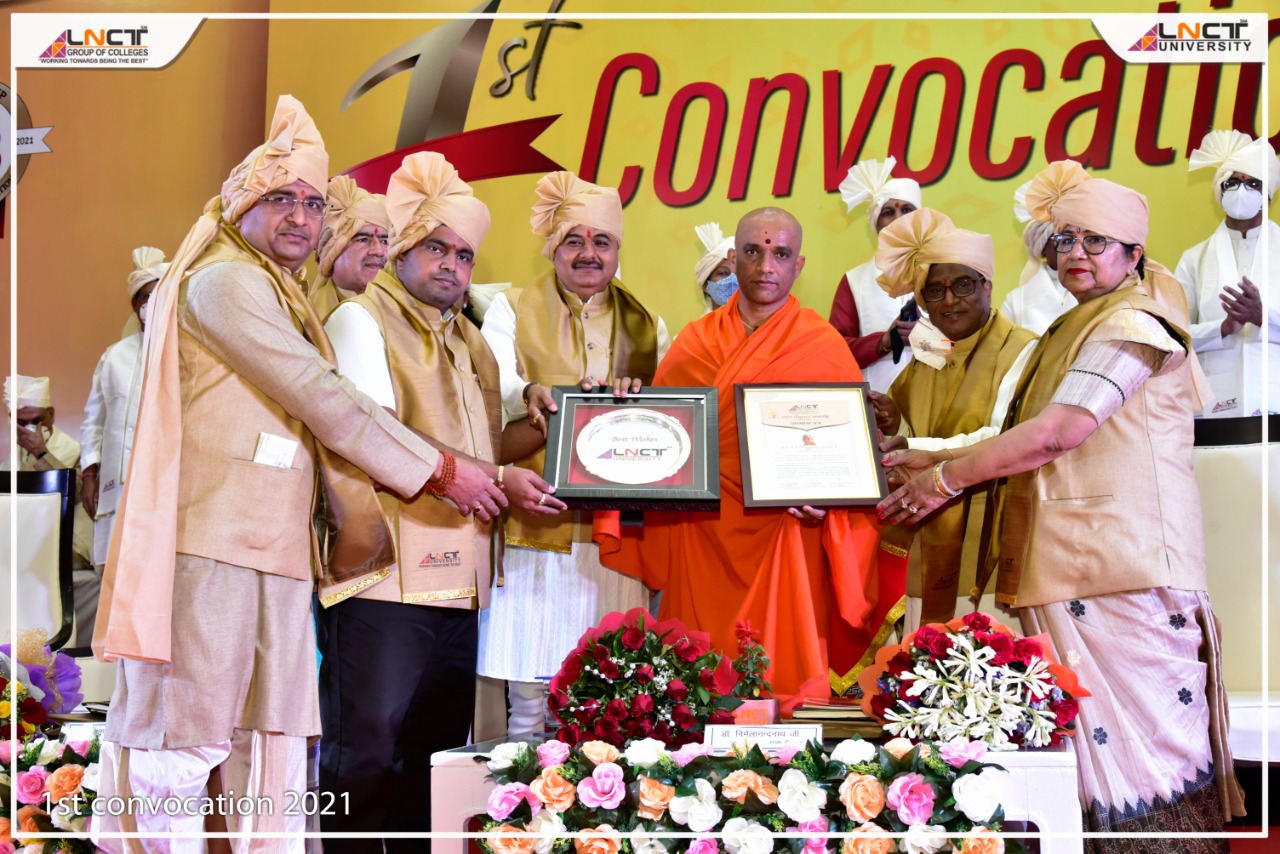 The first convocation of the LNCT University took place on Tuesday 16th March 2021 at LNCT University Auditorium. The function was presided over by Mahaswami Dr. Nirmalananda Nath Ji, President of Chunchunagiri Mahasasthanam Math. The Chief Guest was Dr. Mohan Yadav, Minister of Higher Education and the special guest was Dr. Bharat Sharan Singh, Chairman of the Private University Regulatory Commission. Dr. Mohan Yadav encouraged the students passing out with degrees and said that they should give their best contribution in the creation of the nation and keep the nation moving towards becoming a world teacher. Dr. Bharat Sharan asked all the students pursuing degrees to contribute to society by becoming better citizens.
Swami Santoshanand Dev said that these days are important for those students who are pursuing degrees, who are about to start a new chapter in their lives.On this occasion, 300 students of various courses obtained undergraduate and post graduate degrees.Apart from 226 undergraduate and 65 postgraduate students, 4 gold medals were also given to the students.
Vice Chancellor Prof. Dr. Narendra Kumar Thapak administered the convocation pledge to the students who obtained the degree. University executives on this special occasion
Director Shri Dharmendra Gupta, Vice Chairperson Smt. Poonam Chouksey, Executive Director Mrs. Shweta Chouksey and Executive Director Mrs. Pooja chouksey and Deans, Directors and senior faculty of all departments were also present. The instructions of the Corona-related government were particularly followed throughout the program.