Guest Lecture On Role Of Skill And Entrepreneurship In Hotel Industry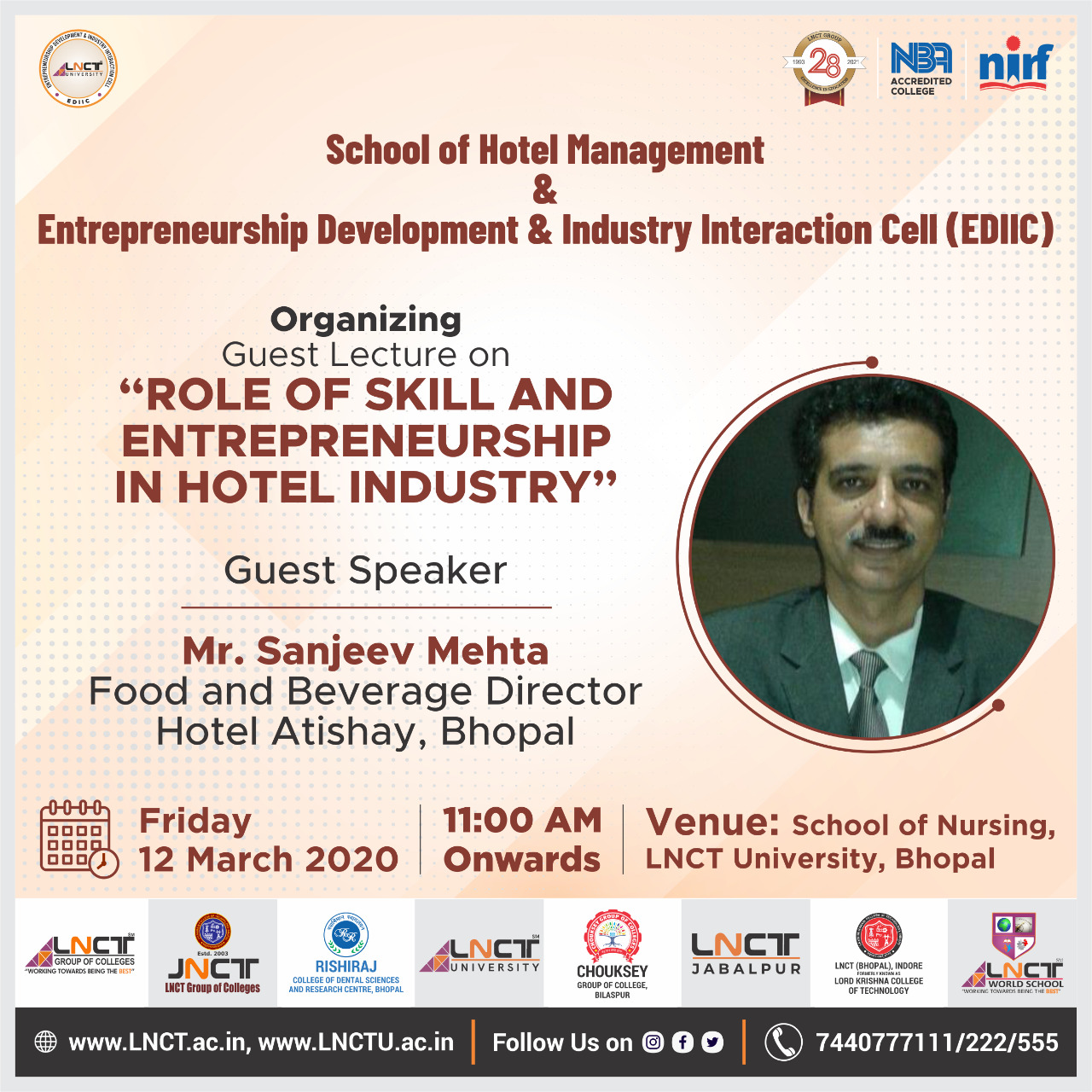 SOHM and EDIIC cell of LNCT University has organized guest lecture and interactive session for the Hotel and Tourism aspirants.
Prof.(Dr.) N.K Thapak, Vice chancellor has graced the occasion, Mr. Virat Jaiswal, Deputy Registrar, LNCT University, Er. Aman Shukla, Convenor EDIIC Cell were also present. The guest speaker Mr. Sanjeev Mehta, Director F&B Services,Hotel Atishay, Bhopal has addressed the session and explained about the role of skill and possibilities to have entrepreneurship in Hospitality and Tourism Sector. He has also said about the qualities required to become a successful entrepreneur and Hospitality Professional. He has also answered the questions of the students regarding the career, skill and entrepreneurship.
Prof.& Head Hotel management, Jitendra Sharma has concluded the session and all the faculty members were also present.