LEGAL AID CAMP Organised by SOLS Was to Spread legal Aid Awareness.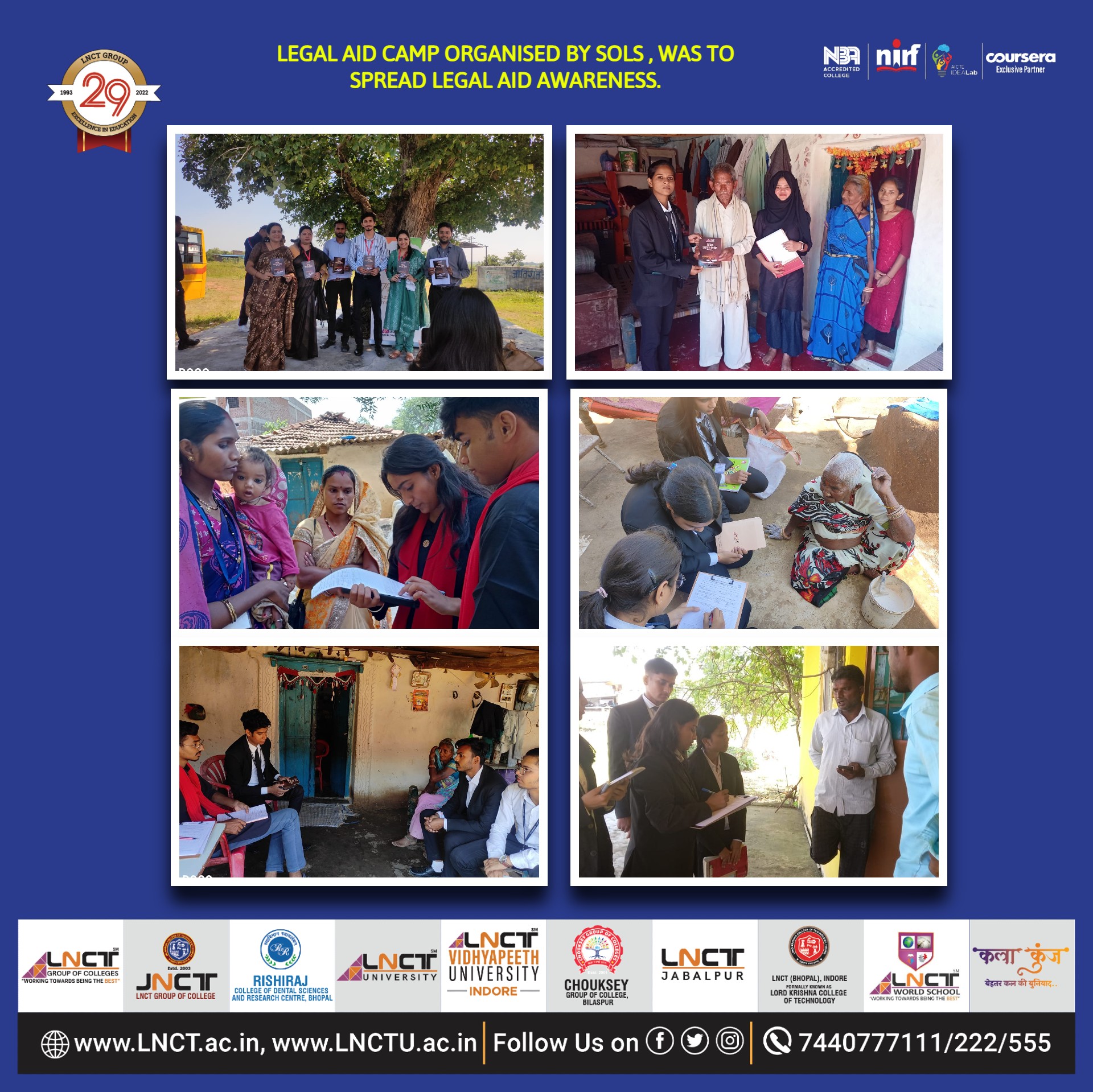 Most of the people who live in villages and are the potential beneficiaries of free legal aid are not even aware of their rights."
The main aim of LEGAL AID CAMP ,Organised by SOLS , was to spread legal aid awareness.
The School Of Legal Studies of LNCT UNIVERSITY orgainsed a LEGAL AID CAMP to the Gol Gaon, Kolar road, Bhopal,on Saturday, October 15, 2022,
Under the guidance of Director Prof. Dr. Seema Mandloi, and other faculties Dr. Jyoti sharma , Dr. Pooja Shukla , Mayank Jagawanshi , Janhavi Purohit and Saood Khan.
The purpose of the visit was to make villagers understand the role of law in their lives and make them aware of their rights.
It also enlightened them about different aspects of law and how they can seek help in Court of law.
The purpose of the visit was to help them
understand the importance of Child education, Rights and duties of citizens, Rights of women,and Role of Lok Adalat.
The students participated in survey and also performed nukkad natak and various presentations and the programme concluded successfully.