COVID19 MBA | MBA in Hospital Management in Post COVID World 2021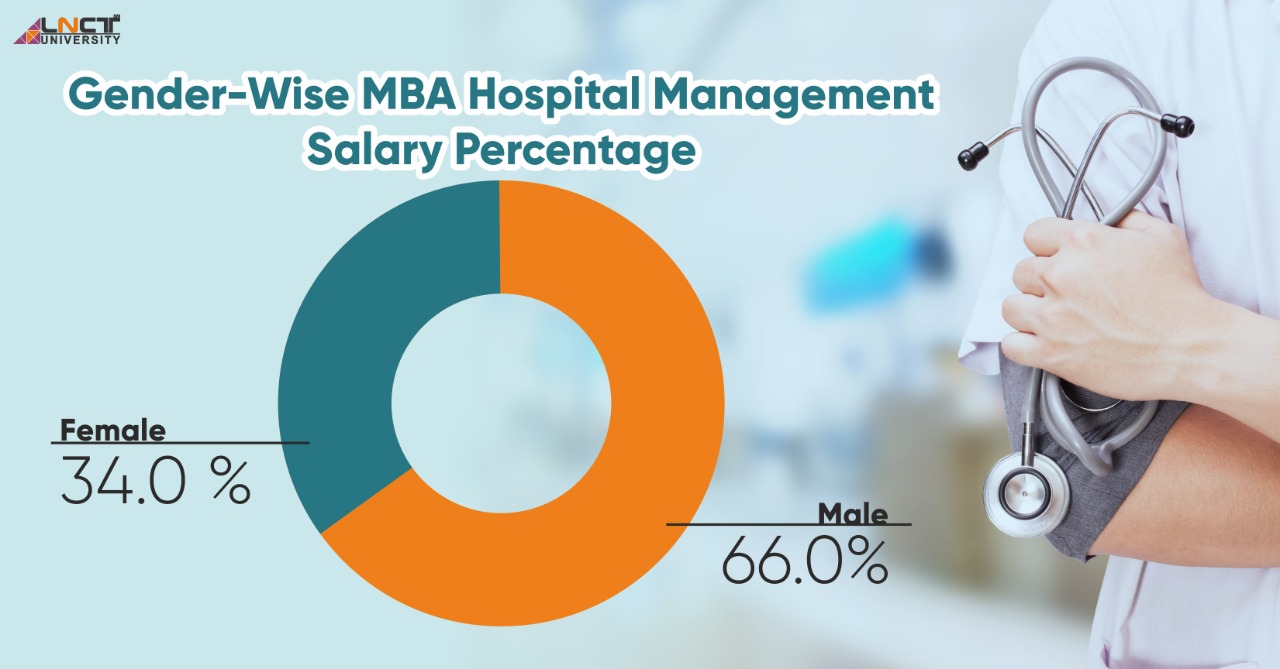 MBA in Hospital Management is  a Postgraduate course that deals with the management of healthcare entities. Due to the fastest-growing hospital field, the master of hospital administration has an outstanding role.
With the increase in demand for competent and expertise healthcare group executive, there are chances of career scope in different forms like healthcare executive, project management, project coordinator, executive head, marketing head insurance executive, etc. chief of medical services also has a great scope along with basic qualification of Nursing, BHMS, BDS, MBBS, and BAMS.
Due to the fastest growth in the hospital field, Masters of Hospital Management has an amazing career opportunity. Nowadays it has become one of the best multidisciplinary programs in the healthcare field. It prepares a student for an administrative role in the field of healthcare and provides an understanding of the functions and operations involved in the everyday management of a hospital or a related establishment or organization.
MBA in Hospital Management: Quick Glance
Admission in this course is done by both entrance exam and in merit basis. Candidates prepare for the entrance exam or use their 12th merit results for admission. The candidates who are willing to prepare for exams can prepare on the following-
The examination patterns consist of various sections like verbal & reading comprehension, data interpretation & logical reasoning, and quantitative ability. These examination also includes language mathematics, data analysis, critical reasoning, comprehension, Indian and global environment.
Time duration of these entrance tests is generally 3 hours or 3 hours 30 minutes.
Due to COVID most examinations are now conducted online.
Syllabus, question pattern may change according to a university and mode of examination
Characteristic Requirements for MBA in Hospital Management in Post COVID World
This course will prepare the student to administrate the management of a healthcare institute / hospital. Hence, the standard business management skills are a prerequisite. It is beneficial to have good communication nature with the staff of different departments & patients. Leadership skills, team-work, analytical skills, interpersonal skills, problem solving skills are some which are mandatory.
They manage outpatient clinics, hospices, hospitals, and drug-abuse treatment centers. After gaining experience in this field, they can be promoted to the position of Chief Executive Officer (CEO). But it is a challenging role & demands supreme dedication.
MBA in Hospital Management Best Colleges in India 2021
IIM Calcutta
ISB Hyderabad
BITS Pilani
FMS Delhi
TISS Mumbai
All India Institute of Medical Sciences
Armed Forces Medical College
Acharya Nagarjuna University
Punjabi University
Madurai Kamaraj University
Alagappa University
Gondwana University
Job Opportunities in MBA in Hospital Management
The job opportunity in Hospital Management is phenomenal. You can start your career as Consultants, Managers, Assistant Hospital administrators etc. Hospital Managers require a fair idea about overall management & good knowledge of interpretation of data, finance & information systems involved in Hospitals.
Candidates of any field medical or a non-medical background, they can go for a career in Hospital Management. Student can opt for Bachelor, Master & a Doctoral Degree in Hospital Management. Various Institutions in India also offer short-term, diploma, certificate and correspondence courses in Hospital management.
MBA in Hospital Management: Job Roles
| | |
| --- | --- |
| Job Role | Description |
| Medical Affairs Manager | They are marketing people who work on field sales executive and the overall strategy of the brand. |
| Clinical Project Manager | They are responsible for the efficient running of organization. They monitor staff performance, train team members and resolves issues related to clinical work. |
| Chief Nursing Officer | They provide immediate assistance to directors in the formation of best strategies & practices in the institute. They manage overall nursing operations. |
| Healthcare Finance Managers | They work with CFO, under their guidance. HFM is responsible for financial operations of a hospital. The budgets, financial analysis, and cost-efficient working of the firm are all under his KRA. |
| Health director | The Health Director makes strategies for the organization. Health Director works with the leaders of the hospital and ensures good public relations. |
| Administrator | He is responsible for looking after the working of the institute. They also assist in recruitment and budget management. |
| Hospital CFO | Hospital Chief Financial Officer (CFO) is responsible for the finances of the organization. He also plans and manages all the financial aspects of the hospital. |
| Hospital CEO | He is the head of the hospital or the healthcare institute & is responsible for the efficient  working of the healthcare institute. |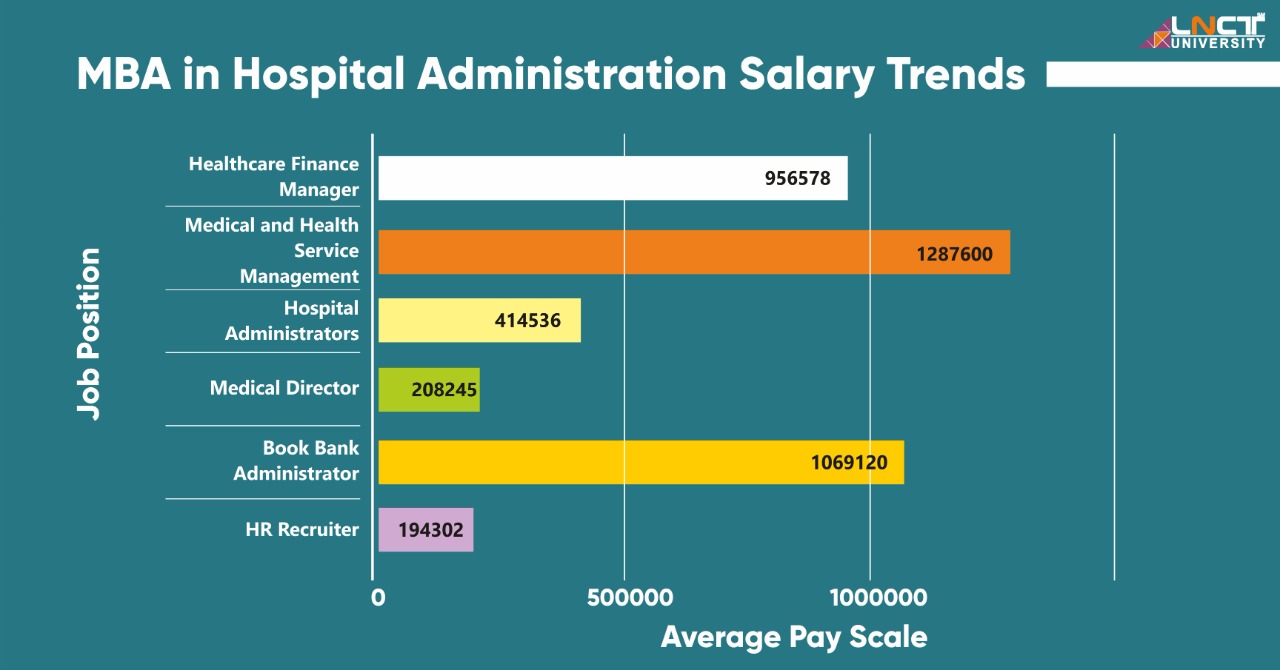 Hospital Manager Salaries in India
The base salary ranges anywhere between ₹218000.00 to ₹818000.00.  A pharmaceutical product manager can earn up to 7-8 lakhs per year whereas for a hospital CFO and CEO it goes up to 15-20 lakhs per annum.
MBA Hospital Management Entrance Exams for Top Colleges
| | | |
| --- | --- | --- |
| Institutes | Exams | Exam Date |
| IIMs and several other B schools | CAT | November 29, 2020 |
| XLRI, its associates and other B schools | XAT | January 03, 2021 |
| B schools approved by AICTE | CMAT | February 22/27, 2021 |
| Institutes under AIMA | MAT | September 2021 |
Syllabus for Hospital Management
First Year
Principles of Management
Marketing Management
Financial Management 
Marketing Strategy and Applications
Organization and Administration of Clinical Services
Managerial Economics
Management of National Health Programs
Business Statistics
Business Law
Organizational Behavior
Human Resource Management
Materials Management
Business Law
Financial Accounting
Second Year
International Business
Management Information Systems
Business Policy and Strategic Management
Pharmaceutical Management
Applied Epidemiology
Hospital Planning
Health Education and Communication
Quality Management
Legislation for Health and Hospital
Management controls Systems
Foreign Language
Environment Management and Business
Foreign Language
Final Projects
This course will yield  efficient  business management professionals in healthcare, administration and develop quantitative and conceptual skills. These skills are necessary in high performance contemporary healthcare units and hospitals.
The scope post this course is endless, and the candidate may get into both corporate and government sectors in the areas of Pharmaceuticals, Health Agencies, Mental Health Organisations, Nursing Homes Health Insurance Companies,  Public Health Departments, Hospital Consulting Firms, Laboratories and Clinics.