National Seminar On Depression – Is It The End Or The New Beginning.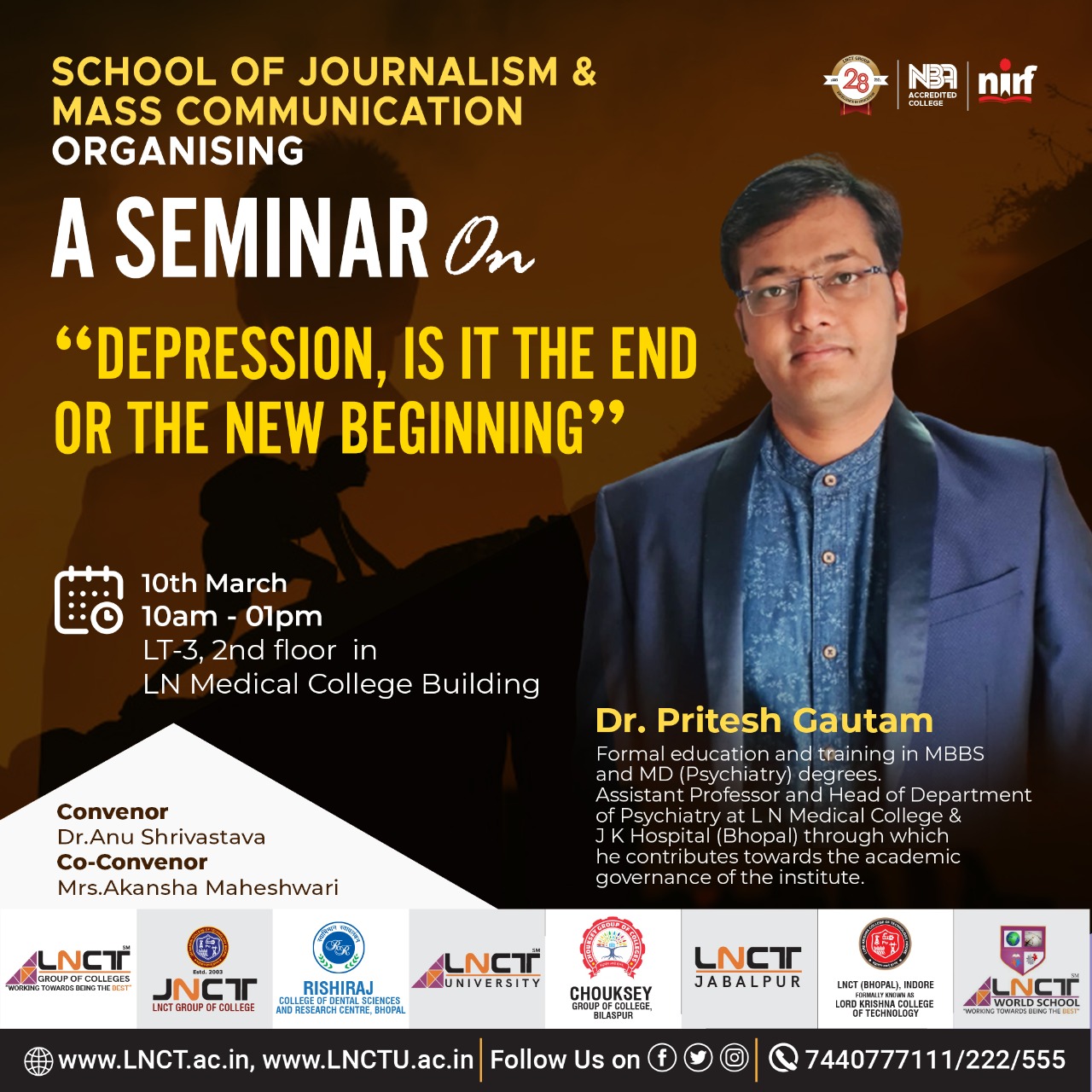 School of Journalism & Mass Communication has organised a National Seminar on "Depression – Is it the End or the new Beginning" which was conducted by Dr.Pritesh Gautam.
It was a interactive session where students shared their views with Dr.Gautam and took suggestions from him..
The Welcome speech was done by Prof.Dr.N.K Thapak and Vote of Thanks was done by Mrs.Akansha Maheshwari Sahu.
Dr.Anu Shrivastava organised the National Seminar.
All the faculty members from various Departments were also present in the Seminar.