NEET 2021 Exam Date ( OUT): Preparation & Analysis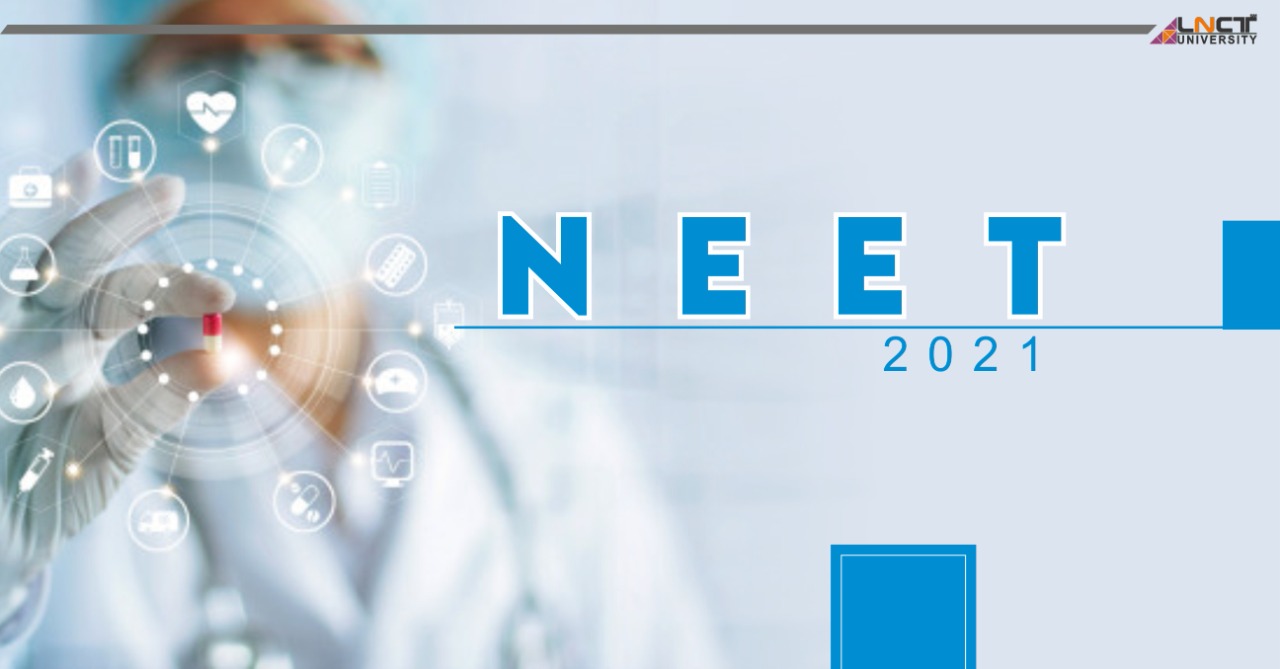 NEET  (National Eligibility cum Entrance Exam)  is a national level examination conducted by  National Testing Agency (NTA) every year nationwide. It is mandatory for medical aspirants to qualify the entrance exam. Initially, school and college were  enough to crack any of the competitive exams but now the time has changed. Now a days, self-study and NEET preparation go simultaneously.
According to a notification issued on the official website, NEET UG 2021, undergraduate examination will take place on August 1st 2021. One must keep themselves up to date with the revised notices to gather all the information before appearing in the exam.
For Latest Announcements- https://ntaneet.nic.in/Ntaneet/ShowPdf.aspx?Type=B77DA9422330FEAD9AB9EC32FBBD59BB9D5FC19A&ID=F6E1126CEDEBF23E1463AEE73F9DF08783640400
The exam will be conducted in 11 languages, including Hindi and English through Pen and Paper mode. Studying with the right techniques and approach is important. Physics, Chemistry, Zoology, and Botany are the subjects to study for the exams, said NTA releasing the 2021 date  of the exam.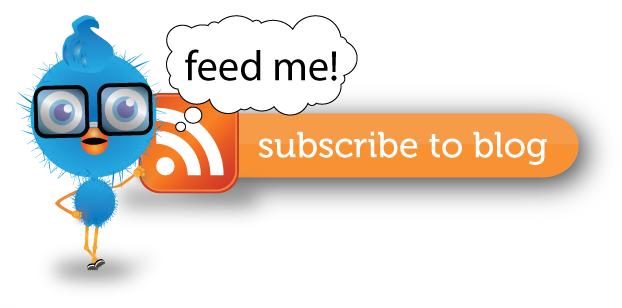 Follow the steps to register for NEET 2021
1: Visit the official website https://ntaneet.nic.in/Ntaneet/Welcome.aspx
2: Tap on the 'Online submission for application for NEET 2021'
3: Click on 'new registration'
4: Fill in details and click on 'submit
5: Pay the NEET 2021 registration fee. And the student can appear for the exam on the scheduled date that is 1 August 2021.
NEET, 2021 Eligibility
This Eligibility test opens doors to a great number of students to gain entrance in renowned medical institutions of the nation. The exam is tough to crack, for which along with the thorough knowledge of the syllabus judicious time management is also equally important.
Aspirants have to fill in the correct information and personal details and pay the fee simultaneously for the successful submission of the form. Read the criteria thoroughly before filling the form on the official website. The pattern of the paper and marking scheme: NEET UG Exam is mainly based on 3 subjects that are:
Chemistry
Physics
Biology & Zoology
There are 180 MCQs with a time duration of 3 hours. For the correct answer, the candidate gets 4 marks and for every wrong answer, 1 mark is deducted. Students must be very careful while answering the question and choose to not answer one if they are not sure, for it is often found that negative marking often poses a problem in reaching the desired cutoff.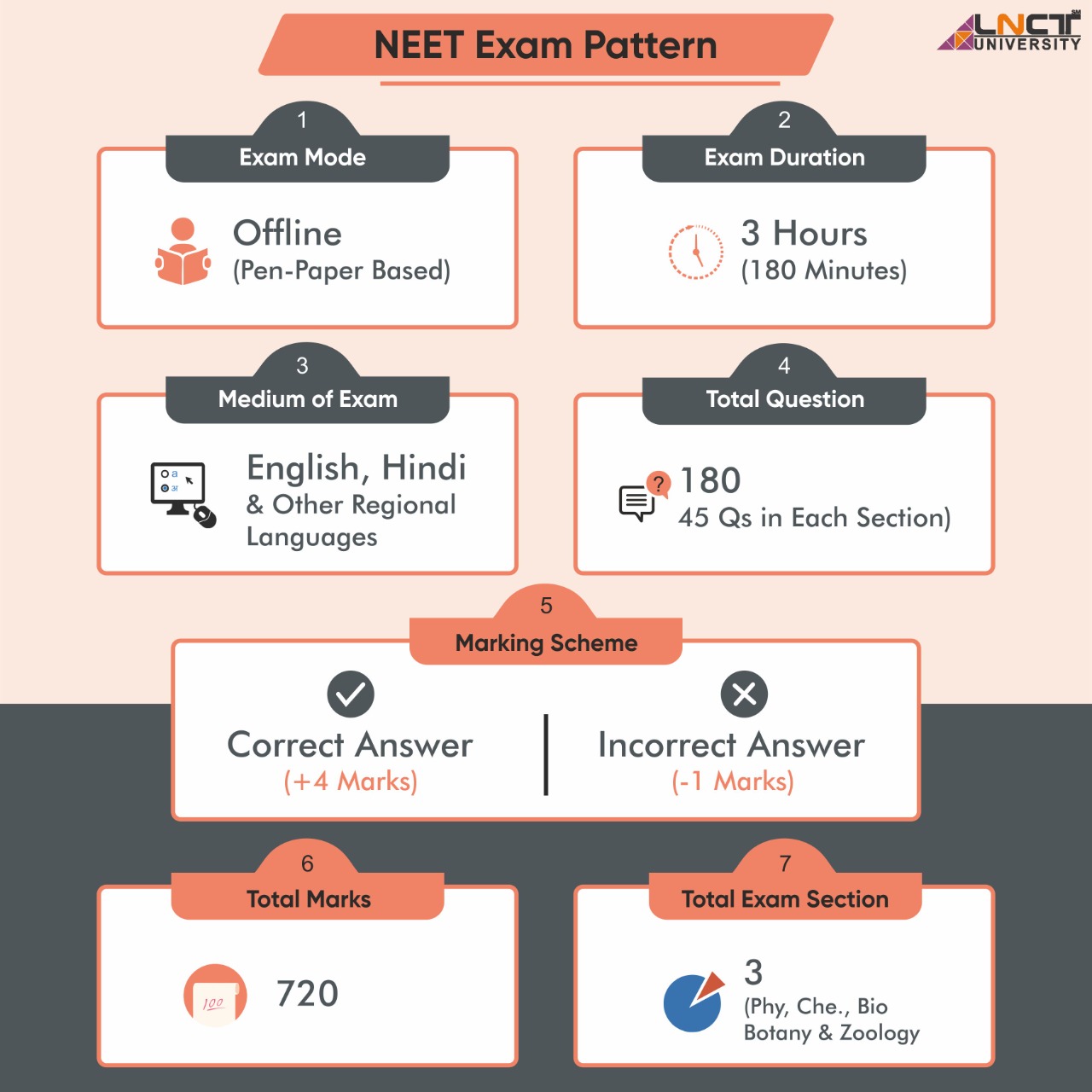 NEET 2021 Counseling Dates & Rechecking
The NEET-UG 2021 counseling will be conducted by the MCC after the announcement of the result of NEET-UG 2021. Due to the COVID-19 pandemic strain, the 2020-2021 session and schedule of NEET 2020 was disrupted and certain events such as counseling and the final seat allotment process were delayed. Tentatively the counseling process is expected to start in the month of August . No official dates for the counseling have been announced yet.
No candidate can apply for rechecking or revaluation or results, NTA does not provide any such facility Candidates were provided with the facility of challenging the OMR sheets and Answer sheets. After that, the authority releases the result which is final.
Students qualifying for the examination can get a seat in approximately 65,000 MBBS and 25,000 BDS seats in medical and dental colleges across India.
Following are some steps that students can follow in order to crack NEET in the coming session of 2021.
NEET  Syllabus:
Students must be up to date with the revised versions of the syllabus published by the authorities on the official website. For a better understanding, students can read NEET exam preparation books. If you want to know best how to prepare for NEET Exam then it is important to have a basic understanding of the concept and syllabus. The main subjects too are subdivided into various sections and segments like,
Physics is subdivided into Optics, Mechanics, Nuclear Physics, Thermodynamics ;
Biology has different sub-subjects: Genetics, Ecology & Environment, Cell Biology, Morphology, Basics of Biotechnology, Reproduction, Physiology of Animals & Plants.
Chemistry has the following topics, General Organic Chemistry, Mole Concept, Periodic Table, Coordination Chemistry, Chemical Bonding. Aspirants must be familiar with the syllabus, in order to get a better understanding of the exam.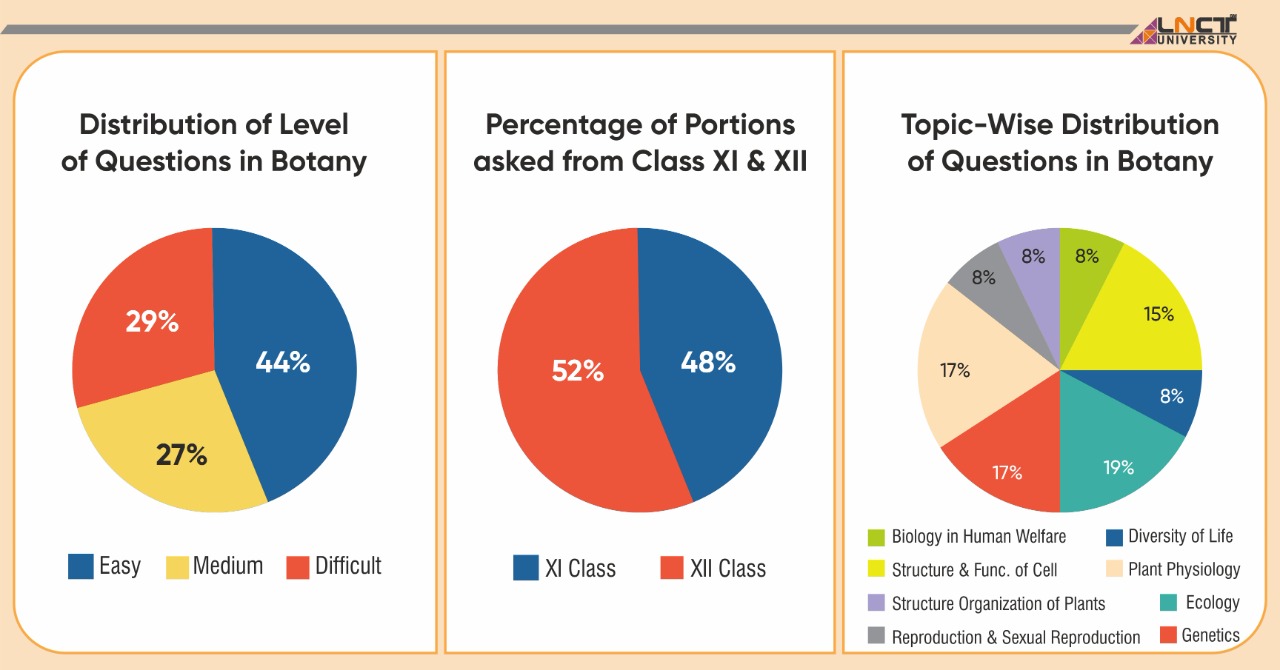 High-Quality Study Material
Selecting the right study material for NEET exam preparation is perplexed. Although with the help of teachers and expert assistance you can choose the right one. You can contact the students who had already appeared in the NEET exam and see which book they have referred to study
Go through the interviews of various candidates who appeared in the NEET Exam to get ideas of the exam pattern and marking. Prepare high-quality brief notes that will help them revise at the last moment without any difficulties.
Solve Previous Year Question papers
Students must prepare study notes for NEET, solve previous years' question papers and take mock tests to improve their speed and accuracy. This will help you to gain a thorough understanding of the pattern and types of questions asked. Solving previous year question papers, will also provide a fair knowledge and check our own awareness on various respective topics and guide us about our future study plan, which subjects to study more and increase our efficiency.
Judicious time Management With a thorough knowledge of the respective subjects, time management is also important. Students must know how much time to donate to which section of the paper. They must not exceed their set time limit if they wish to complete the paper on time. It has been noticed that with lengthy paper students are unable to complete the question paper, even when they are well versed with the answers. Therefore, time management is extremely essential.
Conclusion
Aspirants must keep a positive and affirming attitude all throughout. The examination process can be tedious and it is important to not lose sight of the objective and remain calm. Your attitude will decide the effectiveness of your learning process. A negative approach will make things difficult. The moment you start thinking positively, your brain will show creativity. The right mindset will also make you feel less tense and more open to new ideas.
It can be fairly concluded that by following the above-mentioned steps, students can hope to crack this exam. It is important to revise NCERT on a regular basis, 70% of the questions come from NCERT Textbooks, so students should make sure that they are through with the NCERT book. Also With keeping a positive attitude and not losing hope, all the while meticulously planning and following a thorough timetable and study schedule, one can hope to qualify in this test.
Self-studies, regular revisions, and time management happen to be some of the essential qualities that will help individuals to achieve their goals. When one qualifies for NEET they study in prestigious institutions that enhance their skills, knowledge, and exposure and eventually help them in succeeding in this medical field.
LNCTU is developing and nurturing doctors, imparting practical on field knowledge into the students. School of Medical Sciences -L N Medical College,  primarily imparts medical education of the highest standards to its MBBS and postgraduate students. LNMC aims to create a truly global model for medical education and assist doctors with advanced and intensive medical care capabilities. LNCTU ranks as best private college in Madhya Pradesh. https://lnctu.ac.in/school-of-medical-science/