Nursing and Paramedics Growth Post COVID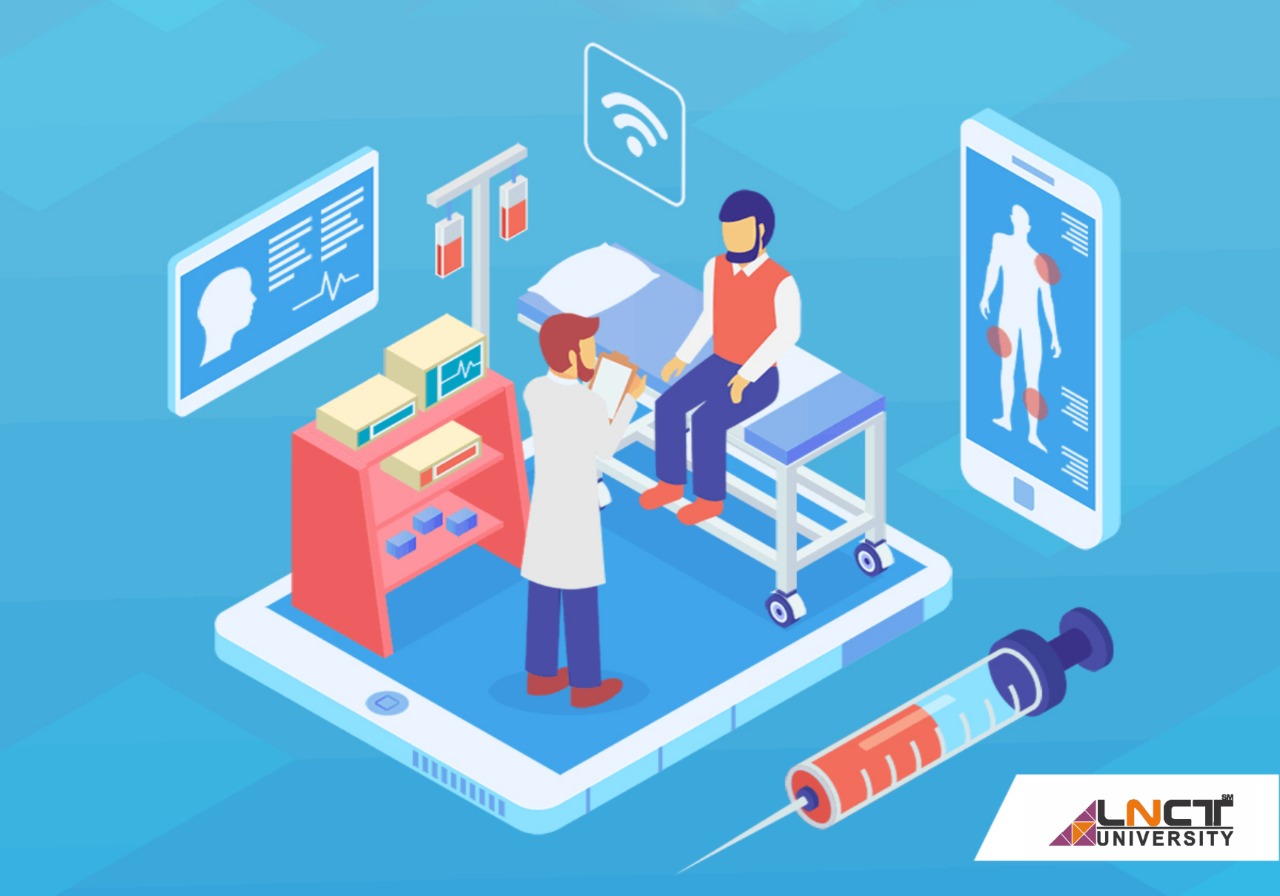 Nursing & Paramedics is backbone of health sector & is growing its horizons since then. After the Corona Virus Pandemic, the importance of health care workers, doctors, nurses and Physiotherapists have become more strikingly clear. It is these specialists who possess a better understanding of the human body and the importance of First Aid in dire consequences to save lives and grant the boon of health to the ailing patients and individuals. The  courses teach an individual and change them into a competent health care worker.
There is an increasing importance of paramedical personnel in the health sector, particularly in trauma and accident care.  There is a rise in health care delivery systems undergoing fast changes and the demand for expert paramedical personnel which has eventually  increased the demand for Paramedical courses in present  times.
There is great opportunity in the paramedical sector because of the high number of job opportunities in the fast-growing medical industry. The healthcare industry is always in need of skilled Physiotherapists and other specialists, the government and the private sectors readily employ individuals in the same.
Nursing and Paramedics: Scope & Career
Paramedic professionals serve a vital role in healthcare because of their increased ability to show empathy and compassion, safe transport of the patient to the hospital, and provide instant first aid during medical emergencies. When individuals decide to be a paramedic, they would have to understand that they would be in the front line and in the center of helping in emergencies.
Different schools, institutions and nursing homes, including degrees and diplomas in paramedics science and studies, some of the of courses are-
B.P.T- Bachelor of Physiotherapy
D.M.L.T- Diploma in Medical Laboratory Technology
B.M.L.T- Bachelor of Medical Laboratory Technology
And other Technician courses.
 Nursing & Paramedics: Essential Skills
Nursing & Paramedics are the very first to arrive at any place of accident in order to treat the patients and provide them with essential first aid until the doctors arrive for further operation and treatment. Compassion and a strong head are two major traits that are required to be an efficient paramedic, some other traits include,
Critical thinking and Problem-solving skills
Compassion
Fit physical health and strength
Good communication and interpersonal skills
Creative thinking
The ability to stay calm and composed in stressful situations Situational Awareness
Mental toughness
Ability to navigate through challenging situations.
Physiotherapist as Career in India
Physiotherapist is the process that is used to treat an injury of the entire body or a body part caused due to some ailment or accident. If someone aspires to be a physiotherapist they must work hard for it is an umbrella term and must be inculcated in one's lifestyle. To achieve the expertise in treating ailing patients, one must enroll in good institutes and gain a thorough knowledge and proper understanding of the human physiology and physique.
Scope of Physiotherapy as Career
Careers in Physiotherapy can give rise to a variety of challenging & interesting jobs in the healthcare system. As a Physiotherapist, one can get specializations in the fields of geriatrics, cardio-respiratory, geriatrics, orthopedics & neurology. You can also get a doctorate degree to work in the research field. In forthcoming years, there will be a  wide scope of physiotherapy.
One can work with the ministry of sports, stadium, hospitals, health societies and you can do freelance practice. There is a good opportunity to go abroad after the completion of this course as the heavy requirements are such in the US, UK and others. There is also an option of wrong in rehabilitation centers, industrial health units, schools, in armed forces and universities.
Eligibility
Before pursuing a field it is a good idea to understand the overall details & qualifying criteria. One must understand the eligibility norms prescribed for being a physiotherapist in India. Given below are details related to the same.
Science Student: A basic requirement is to have a passing certificate of 10+2 from a recognized institution in the Science stream.
Candidates must have Physics, Chemistry and Biology and major subjects in their 10+2 with an aggregate of 50% in final examination.
Applicants need to clear the entrance exam designed for the aspirants of physiotherapy.
If a student plans to do a Master course in this stream then they must produce their bachelor degree mark sheet at the time of admission along with the entrance exam mark sheet.
Salary Approximation
The Bachelor of Physiotherapy (BPT) course graduates are lucratively employed in areas such as hospitals, health institutes, fitness centers and private clinics. The BPT scope is on an upper trend due to technological advancement. Some job profiles that emphasize on the course of BPT are Assistant Physiotherapist, Therapy Manager, Sports Physic Rehabilitate, Osteopath and others.
The average salary package ranges up to 6 lakh per annum that may  increase with skills and experience of the individual. The BPT can set up a physiotherapy clinic to practice. The salary is a dynamic affair you can check as per designation & country here https://www.salary.com/research/salary/benchmark/paramedic-salary
Career Options in Physiotherapy
Consultant of Physiotherapist in Multi-specialty Hospitals, Health Care Centers, NGOs
Corporate Physiotherapist in MNCs
Health Care Physiotherapy Instructor in Modern Gymnasiums
Ergonomic Care Advisor
Physiotherapist in Schools for Physically Challenged Children
Physiotherapist in Old Age Residential Homes
Sports Associations along with Sports Physiotherapists, Different Sports Associations, Sports Team and players, individually hires  physiotherapists by elite athletes
Ln Paramedical College (School of Paramedical Sciences) in LNCT University is one among the leading institutes in Madhya Pradesh.  The college is attached with 750 bedded L N Medical College which helps students to get an in depth practical knowledge. Paramedical Courses in interdisciplinary medical subjects are becoming extremely significant in Health Care delivery systems. https://lnctu.ac.in/school-of-paramedical-science/
Nursing in India
The nurses are always in high demand. Presently, nursing constitutes the largest occupational group in the healthcare industry, with nearly 59% of medical professionals working as nurses. According to reports as of now in 2020, India has around 3.07 million registered nursing professionals.
Nurses and other helping staff, form a major part of medical staff that deals in maintaining the well being of a patient. Nurses are to patron and care for individuals and support them through health and illness. They must monitor patients' health, administer medications and treatments, in order to help them recover speedily and return back to normalcy. To be a qualified nurse, many Institutions offer a number of courses, some of which are-
Sc. Nursing- Bachelor of Science in Nursing
Sc. Nursing – Masters of Science in Nursing
G.N.M- General Nursing and Midwifery
PB-B.Sc. Nursing- Post Basic B.Sc.
Nursing Career Opportunities:
A Community Health Nurse focuses on serving in the favor of reproductive child health programs.
The Military Nursing Service leads nurses to be commissioned officers who earn ranks from lieutenant to major general.
Deputy Director of Nursing : State Government & Private Institutions
l Nursing Advisor to the Government of India.
You can also be a Staff Nurse. Nursing Supervisor or Ward Sister is also a career option. They are responsible for nursing care, safety and comfort management of a ward or unit. Also be assigned to work to the personnel working in the ward, regardless of whether they are in the nursing profession. If they work in a training hospital, then they also offer lessons to students.
An Assistant Nursing Superintendent or Department Supervisor is accountable to the nursing superintendent and deputy nursing superintendent. They hold the charge of nursing care and management of more than one unit or ward. It can be any department, like the outpatient department or such as the surgical department
Deputy Nursing Superintendents are accountable to the nursing superintendent. They hold the charge in the nursing administration of the hospital.
The Nursing Superintendent is accountable to the medical superintendent.
Nursing  Salary Approximation
The salary of nursing staff  varies from the department, private sector, government sector, experience, qualifications, etc. Although, nursing jobs are one of the highest paying paramedic jobs.
The entry-level approximation salary can be 1.8 LPA and can till 8.7 LPA. The salary is a dynamic affair you can check as per designation & country herehttps://www.payscale.com/research/IN/Job=Registered_Nurse_(RN)/Salary
LN Nursing College of LNCT University is one of the best Best School of Nursing in Bhopal and Central India.The institution offers UG, PG and diploma courses in nursing.https://lnctu.ac.in/school-of-nursing/
Nursing & Physiotherapy : Future Trends & Importance
With the advancement of science and technology, medical professionals who possess a thorough knowledge of the human body and ailments are proving to be of immense value and importance.
After the Corona Virus Pandemic, it has become exceptionally clear that doctors, scientists, Physiotherapists and Nurses hold the power to save lives and grant the boon of health to many individuals.
These have always been deemed as noble professionals, and with the massive numbers of lives lost in the last year, many empathetic individuals wish to grow and enhance their careers in the above mentioned fields and they should be rightly encouraged to do so and pursue these noble professions for a fulfilling and wholesome life.
Paramedics, physiotherapists and nurses form the backbone of the health community. They contribute to a large part of the segment of the healthcare industry. With prerequisite skills, empathetic behavior and essential knowledge one can hope to achieve heights in this profession.
As the pandemic has made us realize, all the technological advancements and scientific knowledge cannot save human lives if we do not have enough skilled doctors, nurses, paramedics and physiotherapists.