School of Architecture organised a expert talk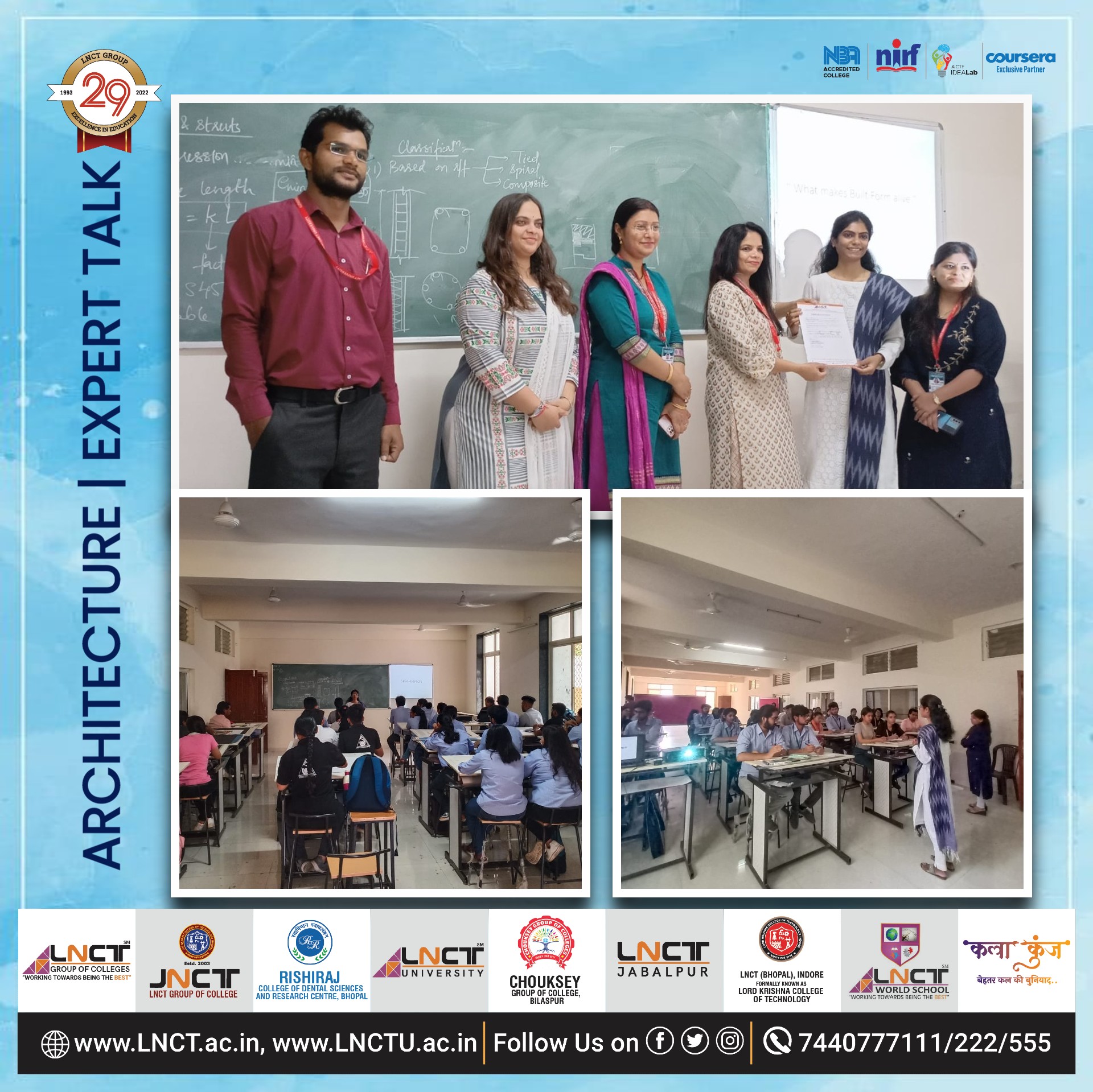 On 15th June 2022 School of Architecture LNCTU bhopal organised a seminar conducted by Architect Divya Bhugaonkar, practising Architect/ faculty of SV polytectnic,Bhopal/ Architecture Department in which students and faculty were present. Architect Divya Bhugaonkar, simply made student understand the topic about the Design Aspects in practising Architecture. She promoted to develop concept in Design as a core subject.
The expert talk was tremendously beneficial for all of us and students look forward to more such seminars.