School of Pharmacy Organised a visit in Biomedical lab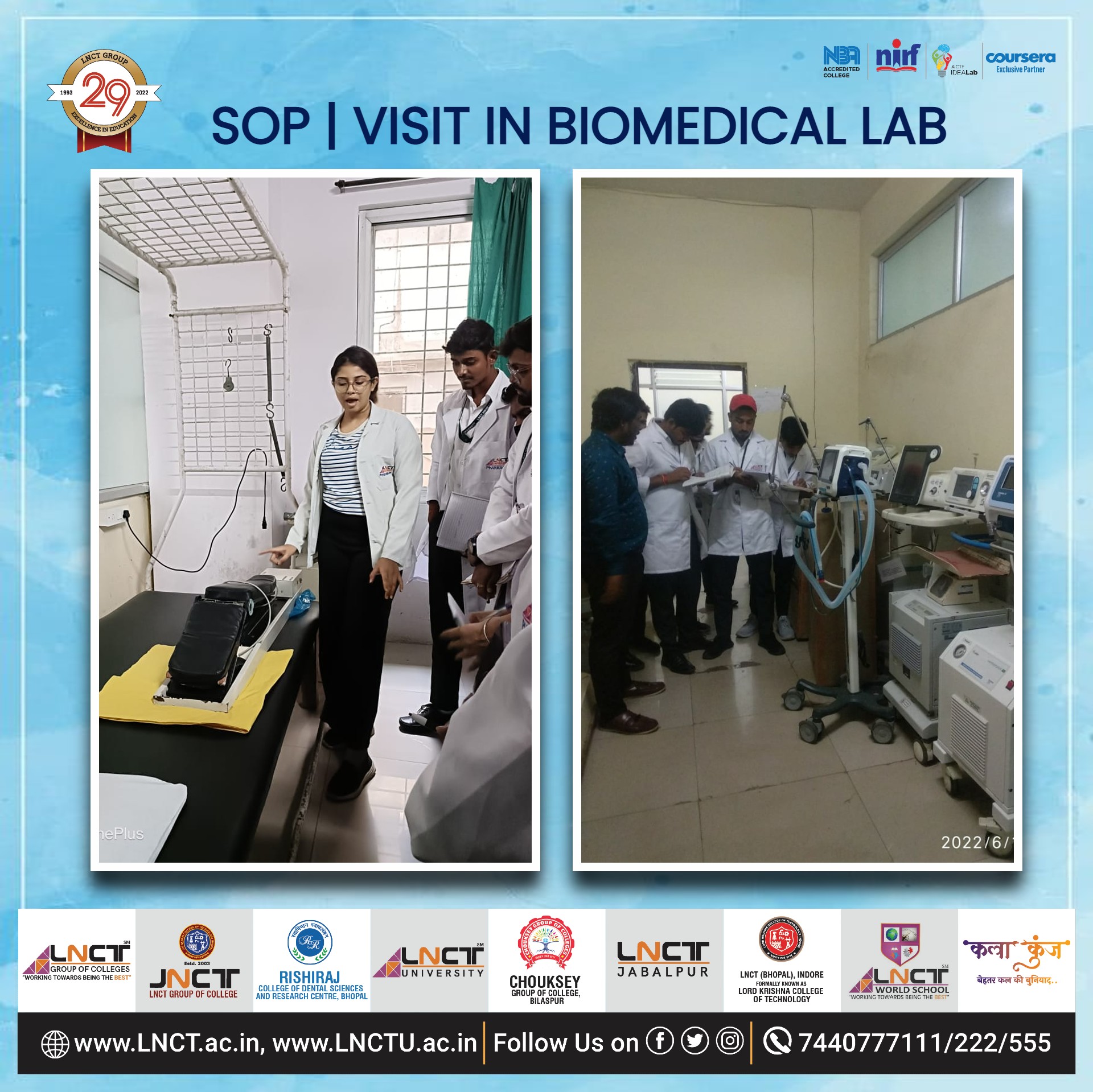 On 15th June 2022 school of pharmacy LNCTU bhopal organised a visit in Biomedical lab and Physiotherapy department in which 72 students participated.
In biomedical lab students learned about various instruments like stethoscope, sphygmomanometer , flow meter , suction machine(removal of cough) , ABG(prevents blood infection) , pulse oximeter. These instruments are serviced here for better functioning.
In physiotherapy department students recognised various instruments like CPM (Continuous Passive Movement) , IFD (Interferencial therapy), Unweighing machine , Electric Muscle Stimulator, Ultrasonic therapy, Supination/Pronation , Shoulder Wheel, finger ladder, Quads chair, parallel bar, short wave diathermy, tilt table, trampoline, standing frame, balance board pluckboard, staircase, polyesters for strengthening muscles, muscle stimulator to stimulate muscles, Therapeutical ultrasound for inflammation and scars.
Students were satisfied visiting these department by which they could learn new things.
The visit was organized by Dr. A.K.Singhai and coordinated by Dr. Virendra Kumar Sharma , Mrs. Sweety Tiwari and Mrs. Sushma Somkuwar.