SOHM&T has visited to Kanha Palm Springs hotel and resort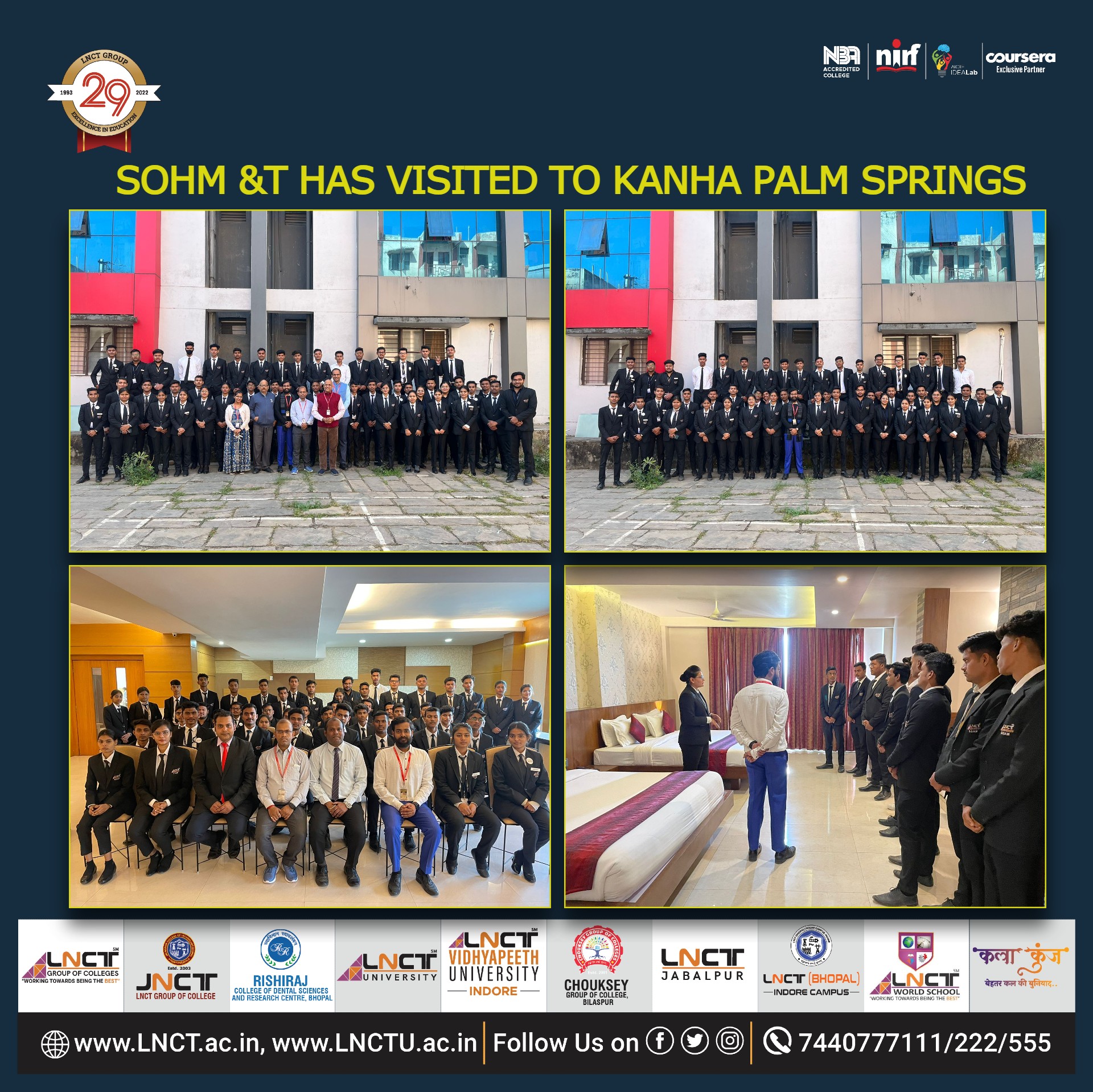 School of Pharmacy, LNCT University, Bhopal observed the 2nd day of 61st National Pharmacy Week by organizing a debate competition on the topic "Future of e-pharmacy vs retail pharmacy" on 22nd November 2022. The welcome speech was delivered by Dr.A.K.Singhai, Director, School of Pharmacy LNCTU and Dean Academics. Students of all the semesters participated with great enthusiasm.The judges were Dr.Jitendra Sharma, Director, School of Hotel Management and tourism and Dr.Shailesh Jain, Faculty, LN Ayurved college.
The coordinators of the competition were Mr.Vishal Shrivastava, Associate Professor and Mr.Pradeep K. Yadav, Associate Professor, SOP LNCTU, Bhopal. The anchoring was done by Ms.Komal Singh, student of B.Pharm. 7th semester.