Vikram Sarabhai Science Exhibition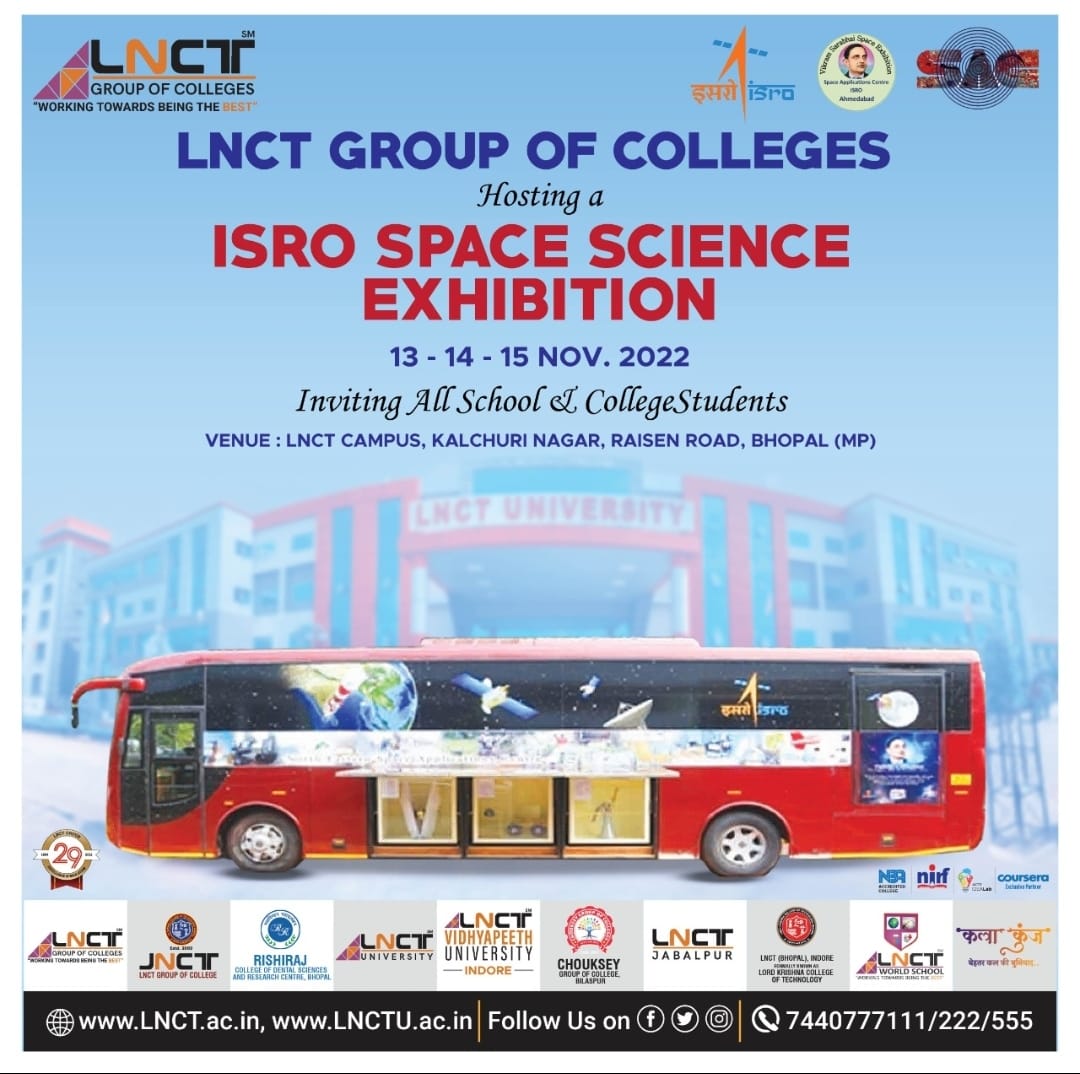 We're excited to be hosting an ISRO Space Science exhibition at LNCT Bhopal campus Tomorrow. This event is designed for students and educators who are interested in space activities and innovation.
Visit the campus on November 13, 14, and 15 to learn more about space science and satellite technology. See you there!