Software Registration complete process for all students
update Software Registration complete process for new students 2020
Registration complete process is compulsory for students to update their profile by logging on to the College Acc Software.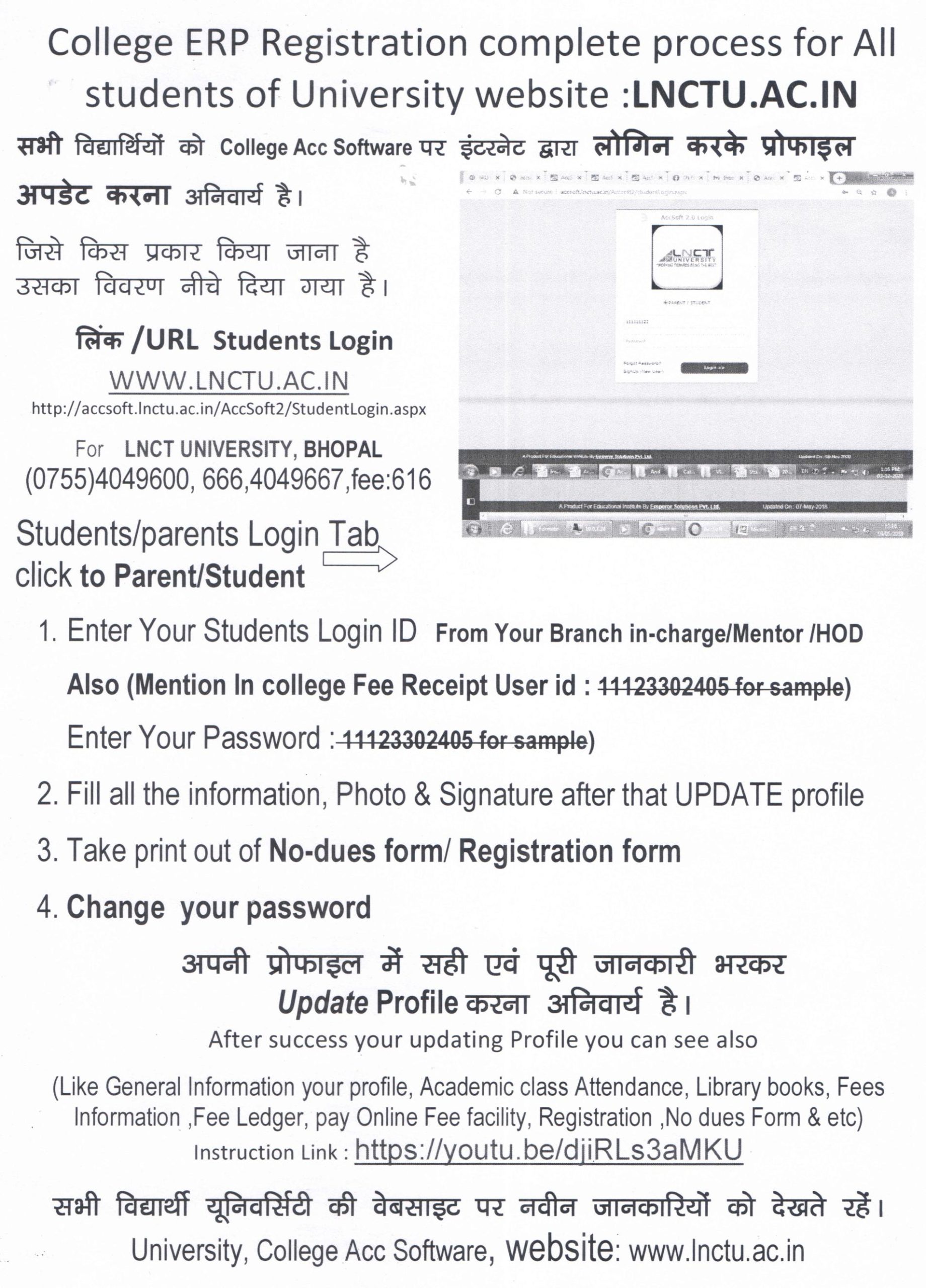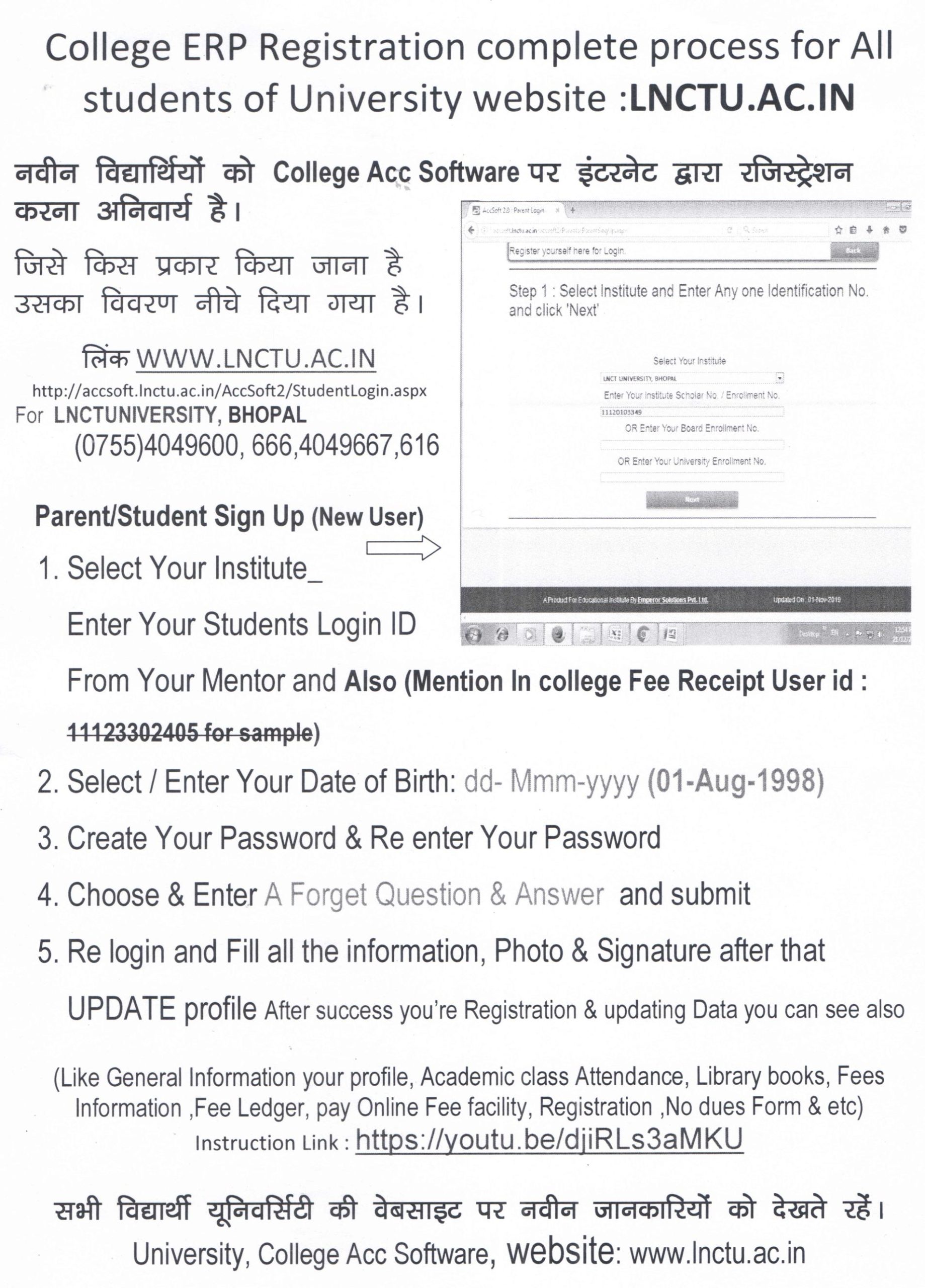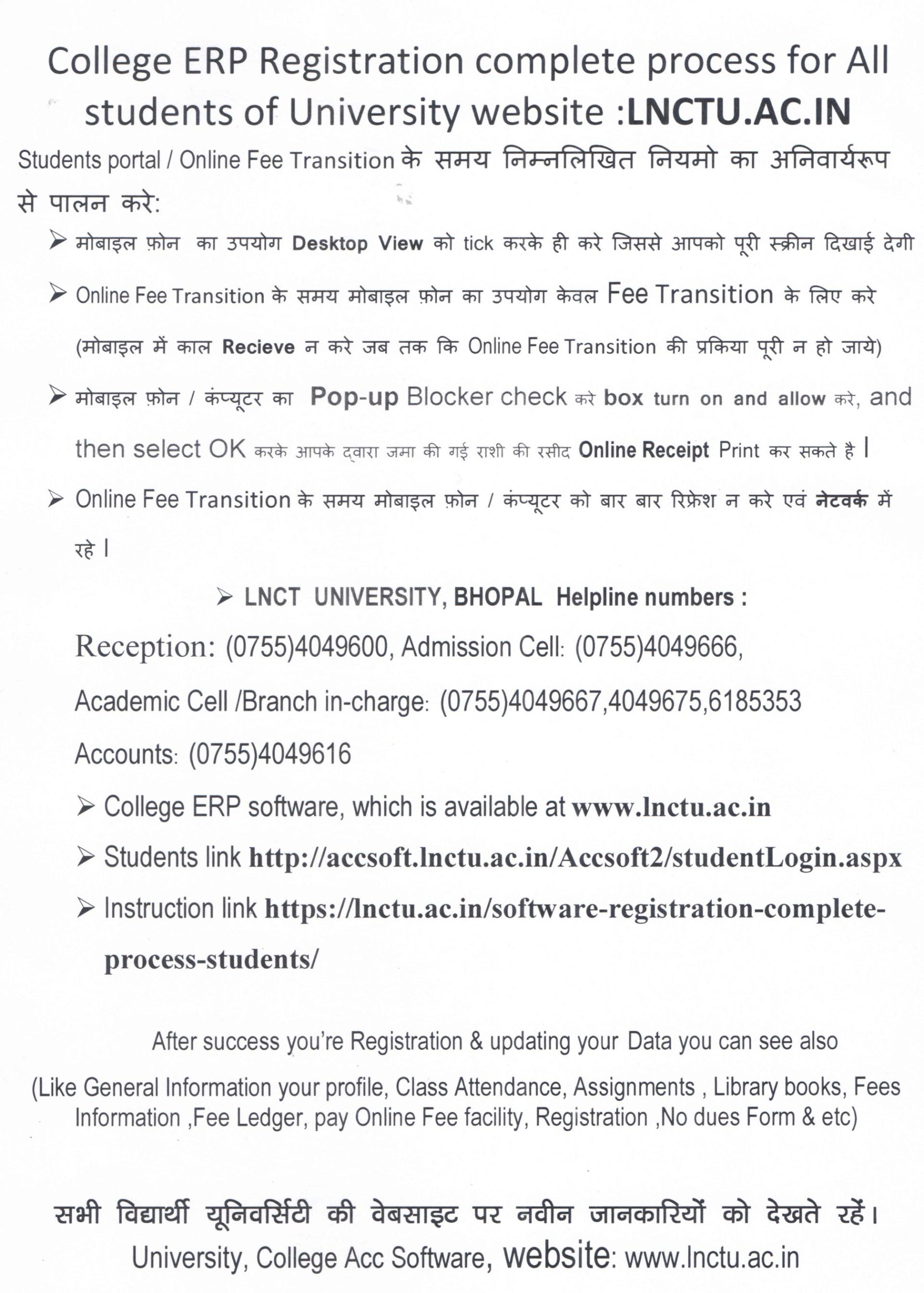 For More Detils also check out video tutorial
URL for updating profile :- http://accsoft.lnctu.ac.in/accsoft2/
The details of how to do this are given below.
1. Student/ Parents login tab
2. Enter Your Students Login ID (From Your Mentor and list)
3. Enter Your Password: LNCTU
4. Fill all the information's and UPDATE your profile
5. Take print out of No – dues form and registration form It is mandatory to update the profile by filling the correct and complete information in your profile.
6. Change your password
After success you re registration & updating data you can see also like General Information your profile, Academic class Attendance. Library books, Fees Information Fee Ledger & etc
All students keep checking the college website and university website for the latest information
Helpline No :-07554049600