Top Incubation Centre in Bhopal 2021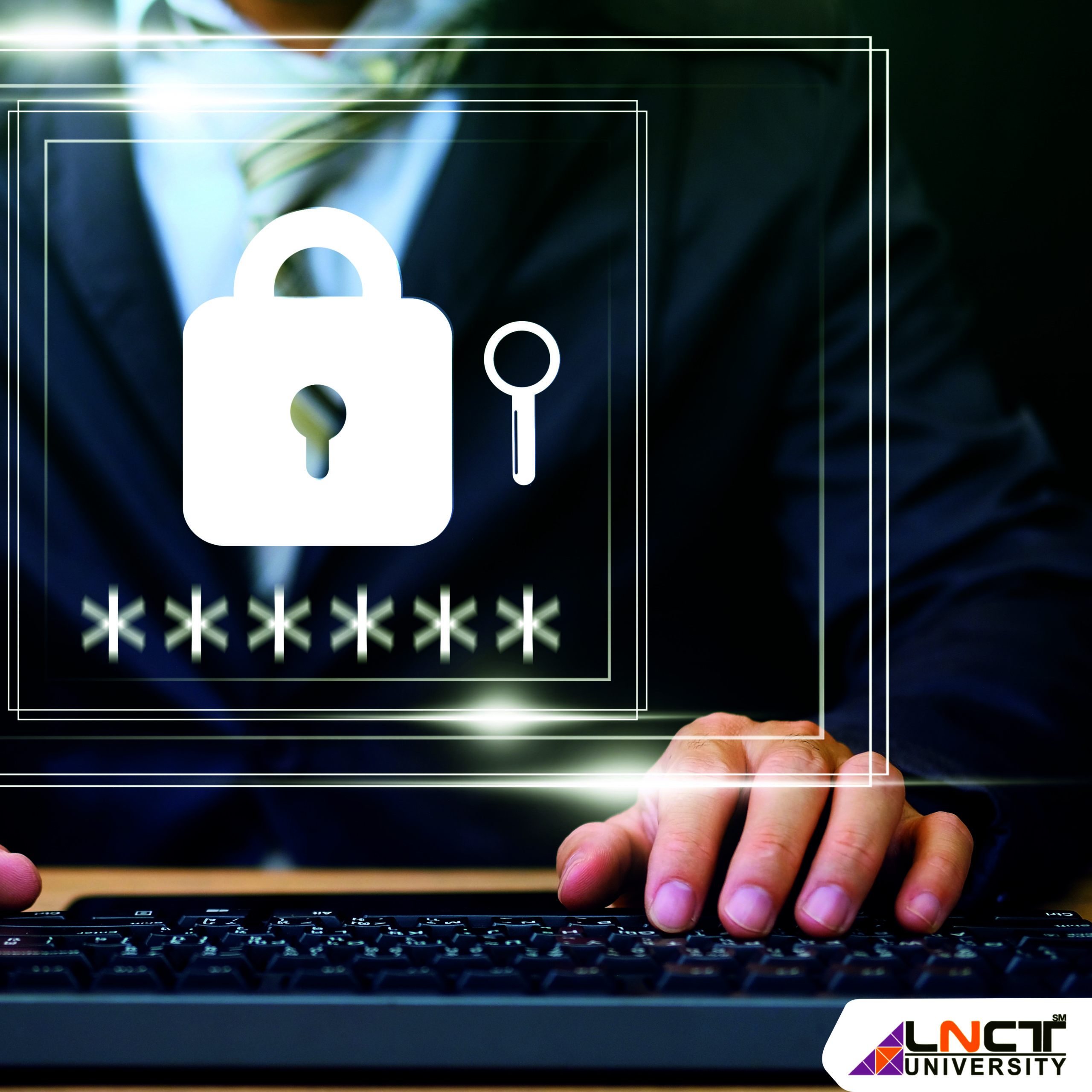 Introduction
The Government of India has been constantly encouraging the setup of incubation centre. Through the help of the incubation centre, a wide range of attractive opportunities can be provided to young entrepreneurs. This is why the most prominent LNCT Group of Institutions & Universities came forward with the initiative to set up an incubation centre.  
What does an Incubation Centre mean?
Incubation is a unique & and extraordinary integration of the business development process, infrastructure & people. An Incubation Centre is innovatively designed in accordance to nurture & help small businesses. 
It is a workspace where small businesses are supported through the initial stages of development & evolution. A business incubator is a platform that is only created to offer startups & new ventures access to the resources. It provides all the necessary resources that a startup needs very often.
Moreover to a desk or office, incubators frequently provide resident enterprises in connection to expert advisors, mentors, administrative support, office equipment, training, &/or potential investors.
However, the majority of the incubators are created as short-term launching pads for the new startups, expect that participants will ultimately graduate & move out. Although, not all the graduates are successful, miserably, & few of them finalize to wind up their business as the goal was not attainable. But it entirely depends on the Incubation Centre from which they have taken the training. Therefore, it is highly advisable to select a good Incubation Centre to start your journey as an entrepreneur. 

Reasons & benefits of enrolling startups with Incubators
Most of the successful & worldwide known enterprises began their journey as a startup that enrolled with the incubators. They did so only for the key purpose of rapid effective growth & development of their businesses. That's why, in the current scenario, these companies have achieved top-notch positions. 
These days, the use of Incubators for the success of a business is rising in popularity due to its immense benefits. They offer startups & new businesses with a progressive mindset. 
It doesn't matter whether you have appropriate resources or not for business as these centers will provide all the mandatory resources required for the businesses. 
Also, the Incubation Centre will access you to the resources at a very low cost that everyone can afford.  The startup entrepreneurs can easily reach success on a massive scale if they are provided with accurate support & direction.  
Most of the well-known companies which began as startups used incubators for the expeditious growth of their businesses. It includes today's ruling gigantic industries such as Reddit, Dropbox, & Airbnb. These companies hold current valuations exceeding $1 billion.
 If you are one of those, who seek to grow & expand your business in a very short time. Immediately enroll yourself with an Incubator that accesses you the means of doing so. Besides that, Incubators also equally help in minimizing a lot of inherent risks that come along with such a venture. 
Below mentioned a complete list of magnificent reasons why startups should partner with an incubator:
Networking Opportunities
Networking is essential indeed if you desire to see both short-term as well as long-term growth. It is the act of exchanging information & creating relationships with other professionals, leaders & even startup entrepreneurs. 
At the early stage of the business, you perhaps find it quite difficult to build a strong network base. Generally, the networks are being built to communicate with the professionals related to your field. Even, if you do not have a solid foundation of professional relationships & contacts in the industry. 
Here's you absolutely seek the help from incubators to build a strong network base for you. On behalf of your business, incubators create a strong network that is ideal for you & your business accordingly. 
With the help of an incubation centre, you can build a strong & effective network with galore leaders & entrepreneurs in your industry. Incubators access you with all the precise techniques to do so. When you get your feet in the door of an incubator, you will access several companies & individuals. That will truly help you to connect easily with the companies & entrepreneurs at your fingertips. This can be only possible if you join an incubation centre.
But before you start off with building a network, it's crucial to have understood one thing. That is, what are the perks of these tools that provide success to the business. When you start with the process of building a network, you will receive contacts, referrals & ample new business opportunities. 
Even a few of the business opportunities that can bring forward from your networking efforts involve joint ventures, speaking opportunities. Apart from these, it also springs forward the asset sales as well as strategic partnerships.
Easily Access to Professional Resources
When you enroll your startups with an incubator, they will access you to professional resources. The professional resources, perhaps previously unavailable to you, including everything starting from education to software & business tools. 
Although, the professional resources that a startup is provided alters from one incubator to another. You will be capable of obtaining specific must-haves in an office such as administrative support & internet access.
The majority of these incubators also organize regular workshops for the massive startup partners at the incubator. The main focus of hosting these workshops is to teach the youth entrepreneurs about various topics. 
These topics include future forecasting, business fundamentals, how to obtain funding legal structures, & quick prototyping. All of these workshops are conducted in a certain location, which means you will not have to travel every time. 
Click here to see the PDF Report
To ensure the speedy growth of the business, it is very important for you as an entrepreneur to partner with other businesses. Once you enroll your business with the incubation centre, you can gauge the chance to meet with other startups. 
It is not always in the best interests of your company when you enter into a partnership. But doing so will bring a plethora of fruitful opportunities that ensure the effective growth & success of your company.
Frequently incubators narrowed to a single industry or a mass of relevant industries. It means that the other startups at your incubator have a knack to work in a similar field. 
There is also a possibility for you to form partnerships with many industry leaders or influencers. Forming partnership with these types of people is really beneficial in terms of reaching massive success for the business.
Low-Cost Access to Expensive & Sophisticated Equipment
It is one of the most beneficial aspects of partnering with an incubator that you will get access to expensive equipment. By joining an incubator, you can receive all of this equipment at a very low cost. With the help of this expensive equipment, you can assure relies on your industry. It does not matter whether your business is in the tech industry or the life science industry. The latest & advanced equipment will help you to meet your target in the business. 
By using this equipment, entrepreneurs can obtain through a web lab incubator that will be available at a fraction of the cost. In addition to these, you will also receive full professional training & supplies for desirous equipment. The faculty will train you in these aspects during your time at the incubation centre.
The equipment & resources of the web lab incubator can involve a freezer farm, fume hoods, & a tissue culture lab. All of this equipment is usually be far too expensive when you end up seeking to maximize your limited budget.
Low-Cost Space & Flexibility
Just like working space, incubators also offer a wide range of several types of spaces at a fraction of the cost. 
When comes to identify the large expense, it is the rent of the office space. It is among the largest expenses that a business has. But it is can't afford by the startup entrepreneurs when a startup is just starting out. Most of the incubators offer flexible options in accordance with your needs & budgets. 
Exposure to Industry Leaders & Mentorship
Once you start working in an incubator, you will obtain exposure to industry leaders. It happens in a manner that allows for a mentoring relationship. You can also get an overview idea from those who have been already running a successful business. 
By following this tip you will proceed a step further to grow your business.
Learning from the experiences that successful entrepreneurs have already followed will help you avoid the mistakes that a new business always made. 
Some of the incubators will offer startups full access to a large number of businesses & industry leaders. It is considered another magnificent business opportunity for your startup that is very difficult otherwise to accomplish.
The key reason behind the incubators provide access to these industry leaders is only because massive businesses are typically sponsoring incubators & provide valuable insight & access to industry information.
To fuel your inner drive to innovation, the mentors will also bring challenges before you. It is generally done to develop the mind of the entrepreneur in such a manner to face every type of difficult problem related to the business.
If you want to learn some aspect on your own, while working with an incubation center, the exclusive insights provided by successful entrepreneurs can make this very simple & rewarding.
Numerous incubators offer startups access to funding opportunities via investor relations or programs that accelerate the transfer of funds. Usually, incubators have many partners that they specifically work with to aid the startups that are using the incubator.
These partners very often provide startups with funding as well as a variety of invaluable resources. The entrepreneurs & enterprises that administer the incubator always have the capability of facilitating the transfer of funds through help startups & assist them to fill out any mandatory application for the funding. 
The focus areas for funding & investment vary from one incubator to another always. To give you an example, some of the incubators focus fundamentally on life sciences, medical technology, & biotech. 
The faculties which are there at your preferable incubator should be able to guide you to find potential investors. But these investors will have to invest within your field of industry.
Structure to Maintain Primary Business Focus
Incubators offer some of the most needed structures that will benefit you for maintaining a business focus. It is really helpful at an evaluative articulation when you're putting in a lot of effort to grow your business. 
During the initial stages of a business, the key focus is always on ensuring that you merely stay floatable. This type of razor-sharp focus may make it complicated to take your business to the next level.
As the infrastructure of operating a business is already in place once you start working with an incubator. Then you will have to focus exclusively on the principle of your business without much worrying about all the hurdles. These hurdles typically take place at the time of doing so. 
By joining with an incubator, you will be able to realize the actual time required to get done with all the necessary steps. These steps include the business-oriented goals & objectives that you have decided for growth. This is also going to administrate you carry on with the success presently, & in the forthcoming years.
Facilitate the Growth of your Startup
If you truly want to facilitate the growth of your startup & avoid the basic difficulty that occurs when attain to expand, incubators provide resources & perks for startups. It will solely allow you to thrive & grow at an exponential rate.
Basically, the networking, funding, & mentorship opportunities are provided to you to acquire access to an incubator. It can pay dividends if you are trying to attempt to expand into popular industries.
The connections that you gain while working in an incubator can help you to take your enterprise to the next level. It is possible only because of the low cost & expenses that an incubator charge to the startups. You will no need to think about the substantial number of risks that come in the way of facilitating the growth of the business.
With hands-on to the modern & state-of-the-art equipment thoroughly, the business opportunities that you think are only with gigantic corporations. By entering the incubation center, this ample useful equipment will be provided to you.
While thinking if partnering with an incubator is the decision for you or not. Always keep in mind that the survival rate of incubator clients has been esteemed of around 75-78 percent. It is really impressive when it comes to the high risk, high reward industry of entrepreneurs.
Read more about the Role of Incubation Centers.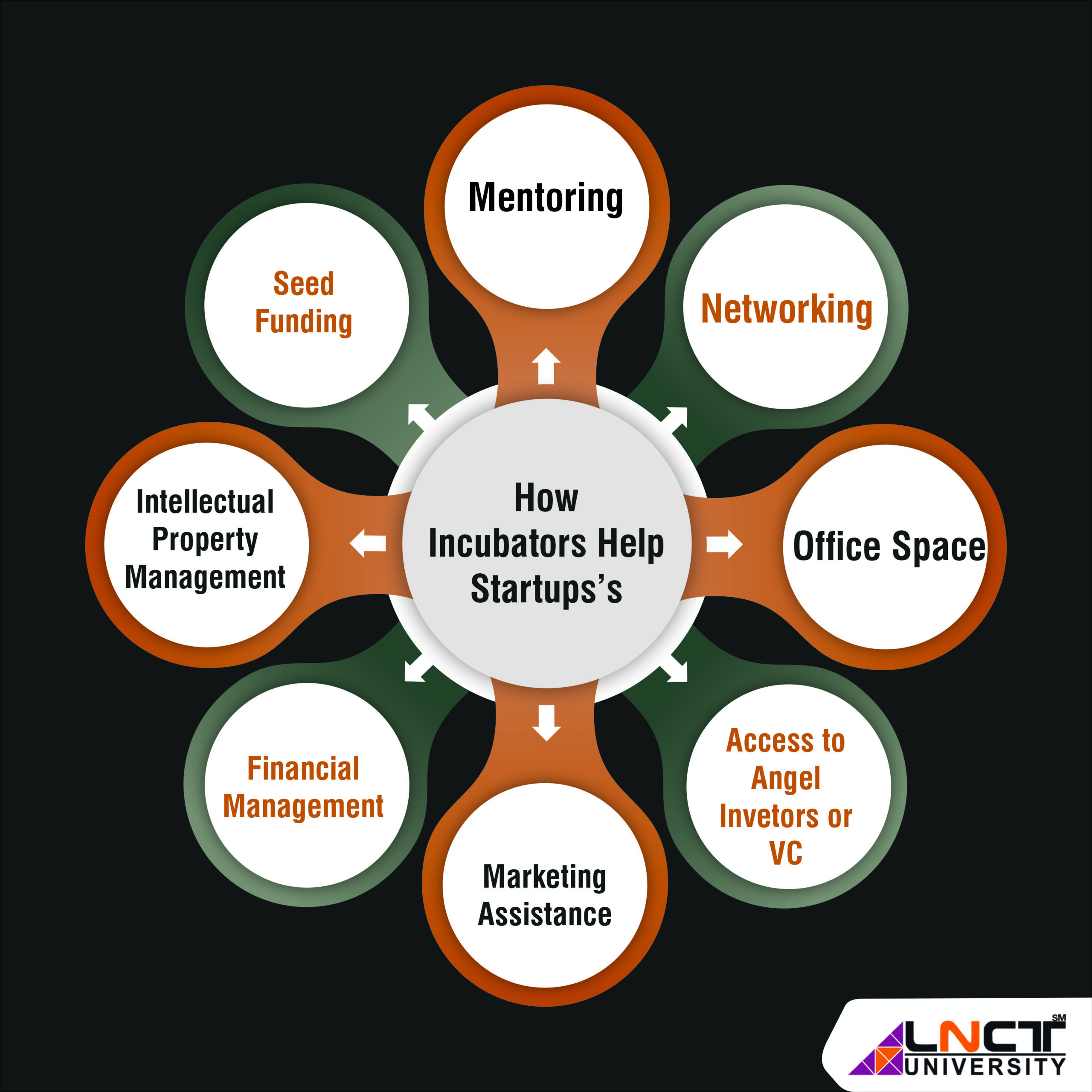 Incubation Scheme by the Govt. of India
The key objective of the scheme is to promote & support the creativity of an individual & to promote the adoption of modern technologies. The advanced technologies are being adopted by a variety of manufacturing as well as knowledge-based innovative MSMEs.
Salient features of this scheme
The major components under the scheme will constitute mentoring support in business & technology, networking with other businesses, seed capital assistance, professional assistance. These components perform an essential role in accelerating the higher growth & success of a business. 
Technology-aided new companies are usually considered as high-risk & high-growth ventures. Therefore, they need a complete business-centric ecosystem like BI (Business Intelligence) to improvise the possibility of success.
It is compulsory to have recognition of eligible institutions as Host Institute (HI) to establish Business Incubator (BI).

Approval of ideas of Incubatee of Host Institute.

Assures to provide financial assistance up to ₹15 lakhs for nurturing an idea to HI.

In addition to that, also the financial assistance up to ₹1.00. Cr. as Capital Support to HI. It is specifically for purchasing plants & machineries.

 Financial assistance up to ₹ 1.00. provided as Seed Capital Support to the deserving ideas. 
Click here to down the scheme guidelines.
Best Tips to Select the Right Incubator for Your Startup
Before making a selection of the right incubator for your business, it is important to understand the dynamics between a startup & its incubator. 
Mentioned below, some of the vital factors to keep in mind while selecting an incubator:
Selection Success
Have a clear understanding of the selection process for the business incubators that you are estimating. Every incubator will ask you about your business idea & the necessary actions that you have yet taken. But the top incubators will go more deeply into each detail related to your new business. 
The second step is to ensure whether the business incubator helps you in providing a good mentorship. Apart from this, you should also focus on some crucial aspects that are a must-have for all business incubators.  It accumulates promoting business growth, finding potential customers, investors, business partners, etc. Those incubators who offer full-time incubator managers & booming networking events are to be expected for better outcomes for startups.
 Culture Consideration
Many incubators are categorized into two main categories of culture. The first one is the collaborative culture & another other is a competitive culture. You have to decide which culture is suitable for your business. A competitive ecosystem motivates aggressive learning by every participating group member. A collaborative ecosystem, on the other hand, encourages collaborative information sharing & mutual support probably to yield joint application of numerous group members.  Advanced incubators are capable of beginning with a competitive culture. 
You may be in a dilemma whether it is the right time to enter an incubation centre or not. Despite the fact you know, that incubators are very effective for your business growth in a very short time. If you are fully prepared then only it is the right time for you to join a business incubator. But if you're thinking that you are not prepared at this juncture, then don't join an incubator now. It will not be beneficial for your business at all. Once you convince yourself to join, then it is the right fit for you & your business
Why KLGIC is the Top Incubation Centre in Bhopal?
LNCT Group is quite familiar & well-known to the people of Bhopal. It is tremendously popular for providing quality education to students. It is a reputed institute all over Central India. LNCT Group is best known for its discipline, training & placement in top-rated companies.  It leads to provide the best exposure & expertise to the students. The institute has more than 20,000 Alumni base to date.
This incubation centre is known as the KALCHURI LNCT GROUP OF INCUBATION CENTER (KLGIC). The core objective of this incubation centre is only to support the mission of the Atmanirbhar Bharat. This mission was started by the Govt. of India on 13th May 2020, with the vision of making India self-reliant. 
KLGIC was inaugurated by the Honourable Secretary of the LNCT Group Dr. Anupam Chouskey & Honourable Arthur Gogtaz (Innovation Forum-USA).  It has been functioning since its establishment that is 22nd February 2020. 
This incubation centre was inaugurated in the presence of the Dean Administrative & OSD of LNCT Group- Dr. Ashok Rai. Apart from the dean, there were also several high profile personalities were present. The director of T&P cell- Anuj Garg, Commonwealth Local Government Forum-Shahzad Khan & the president of Incubation Maters- Chandrakant Tiwari.
KLGIC Incubation Centre possesses:
World-class Infrastructure is very necessary to create a good ecosystem for budding companies

.

50+ Mentors who will provide training & nurture the ideas of the entrepreneurs.

State of the Art Facilities

.
Objectives of the KLGIC
The main focus of the KLGIC is to create a startup environment & develop the visionary brains to the business exposures of ideas accordingly. Also, the incubation centre provides them with all the necessary resources, culture, opportunities. Their fundamental motto is to dream, create, & inspire the youths of this generation who are desirous to run their own startup.
It is providing golden opportunities for all the new startups out there, to successfully carry forward the business. KLGIC is committed to render the best exposures & facilities to progress & achieve milestones.
Basically, it is a platform that provides amenities to transform their startups into top-notch business enterprises. In a nutshell, it is a platform that provides everything related to the startups under a roof. 
KLIC is Technology Business Incubation Centre, that is, interconnected with the Industry-Academia & Entrepreneurship. It is a process of designing, launching & operating a new business. 
These new businesses usually begin as small businesses, known as startup companies. Startups are generally offered products, processes, or services for the key purpose of selling or hiring.
The majority of the people, proceeding into the culture of entrepreneurship these days, need to keep in mind this. First & foremost, it is very significant to properly educate & support them for the precise improvement of their ideas.
With the KALCHURI LNCT GROUP OF INCUBATION CENTER (KLGIC), you will find all the essential services that the startup requires. It involves fund support, management, mentorship, co-working space, & state-of-the-art technical assistance to budding startups. 
By performing the key responsibilities of the startup incubator as well as the accelerator, we committed to train & mentor the youths to develop business-centric ideas & drive profitable action for the business. KLIC acts as the hub to its spoke center, located at LNCT Bhopal. 
At the KLGIC, our experts will take you through a massive domain of education. Besides that, we also provide subject matter experts as well as a world-class laboratory facility. These experts are there only for nurturing &supporting budding startup companies of the region to successfully operate their ventures. 
KLIC spoke centers, for the purpose of supporting budding startups & entrepreneurs by promoting the mission of Atmanirbhar Bharat. The following are the locations where the KLIC spoke centers that are listed below:
LNCT

LNCT EXCELLENCE

LNCT & SCIENCE

LNCT PHARMACY

CEC BILASPUR

LNCT BPL INDORE CAMPUS

LNCT UNIVERSITY

LNCT JABALPUR

LNCT BHOPAL

RISHIRAJ DENTAL COLLEGE

LN MEDICAL COLLEGE

JK HOSPITAL
Conclusion:
Kalchuri LNCT Group Incubation Centre (KLGIC) is an initiative taken by none other than the premier institute in Bhopal that is LNCT Group. LNCT Group is immensely popular for its discipline, training & placement in Bhopal. They started the KGIC Incubation centre to show their support to the Atmanirbhar Nirbhar Bharat Mission. 
On 22nd February 2020, this incubation centre was inaugurated by numerous high-profile personalities. KLIC is very advanced & distinctive from any other incubation centre that is present in Bhopal. 
The key reason is it is innovatively fabricated & has been operating by the most prestigious LNCT Group. The LNCT Group is the most trusted & promising group for any professional education all over Central India. At the KLGIC, we usually focus on both the areas of incubation & startup support. These include Medical, Ayurveda, Dental Care, Hospitality, Renewable Technology, Architecture, Agriculture, SAAS, Software Technology, Biotechnology, Engineering Technology, & Sector Agnostic with an integrated approach.
KLGIC was created with a specific goal to help budding companies & startups.  Thus, they can link up with various people, places, & events around them. 
Nowadays, in the domain of networking, many entrepreneurs have become successful in a very short period. This can only be possible if they have a very strong network base. The higher the network base, the higher to gauge the chance to succeed. 
The state-of-the-art infrastructure of KLGIC will provide support to entrepreneurs. It truly helps them to improvise ideas & create plans on making profitable scenarios for their startup/ companies. 
Therefore, KLGIC is the most promising Incubation Centre that has been designed by the most trustable Education Group of Central India. At the KLGIC we are entirely focused on United Nations Sustainable Development Goals, to be successfully accomplished by our Incubation Centers.