"Brick Kilns" Study Tour – School of Architecture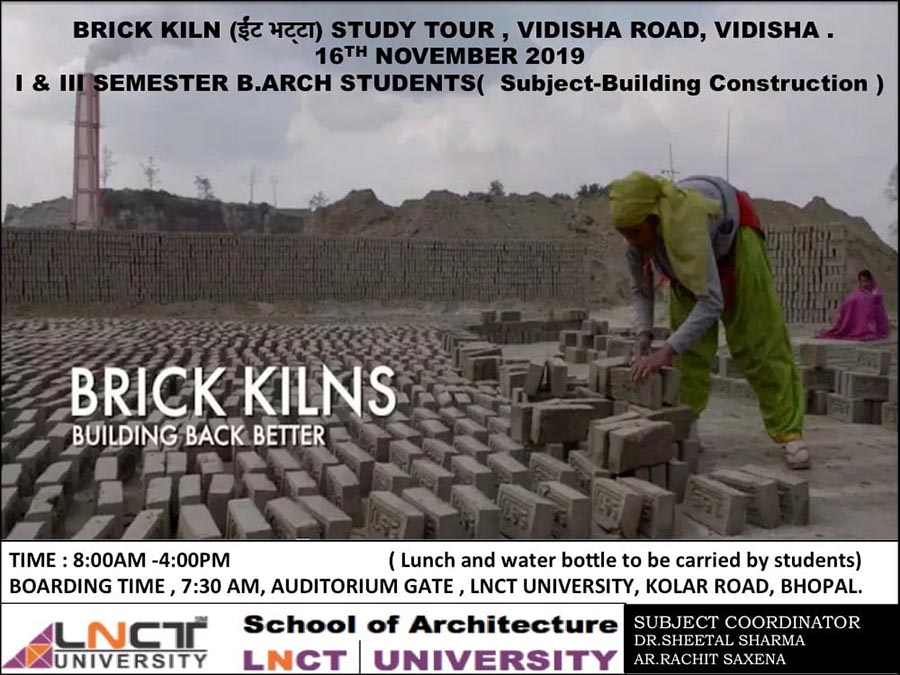 LNCT University's School of Architecture Dept is going to be organize a study tour to "Brick Kilns" Vidisha on 16th Nov 2019 for 1st & 3rd Semester Barch students.
Subject: Building Construction
Date: 16th November 2019
Time: 08:00 am to 04:00 pm
Boarding Time & Venue: 07:30 am, Auditorium Gate, LNCT University, Campus Kolar Road, Bhopal.
Subject Co-ordinator: Dr Sheetal Sharma & Ar.Rachit Saxena
Note: Lunch & Water Bottle to be carried by the students itself.
For more details visit our website at www.LNCTU.ac.in