National Drop RoBall Championship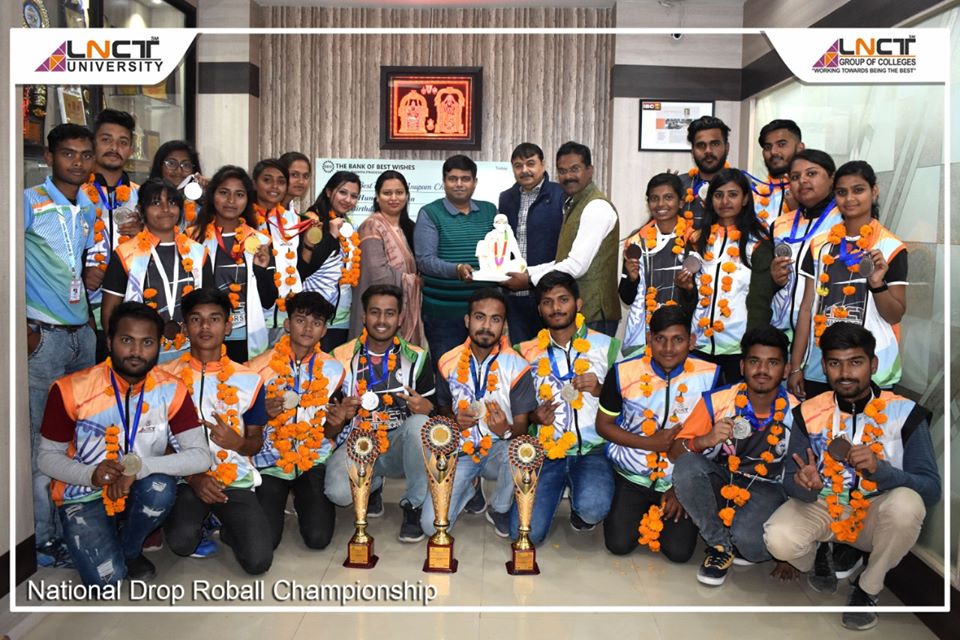 Madhya Pradesh team has become the overall champion in the junior category of the 9th Junior National Drop RoBall Championship and First Youth Cup organized at Rudrapur, Nainital. Star player Poornima Yadav from Budhni clinched a gold medal in the single category and became the best player of the tournament. In mix doubles, Lovely Singh Jat and Bhoomika Kaithvas grabbed a gold medal for the state. Shivani Bamne and Swaleha Khan won the girls doubles category match. In the girls' super events, Sayra Singh, Priyadarshana Yadav, Ragini Yadav, Divyanshi Jha, Pratika Baker, Prachi Kaushal won gold medals.
In the boys' super events, Yash, Pritam Singh Chandel, Tanishk, Mohd Israel, Gaurav Kambar, Mohd Talha, Sanjay Patel, Gaurav Chauksey and Karan Soni clinched silver medal. Tanishk Sarkar and Aditya Gurjar won a gold medal in the boys' doubles category.In youth category, Ujjain's Rekha Chauhan clinched a bronze medal. President, Drop RoBall Association of MP has congratulated all the players for their achievements.